With Halloween approaching, sometimes voices are raised to denounce the event for various reasons. This year it is Reverend J. John who recently commented on observing the day adversely, saying that far from being another inoffensive festivity, Halloween is unmistakably tinged with evil, death, fear and deformity. While we urge our children to shy away from strangers offering sweets, this celebration goes to set an opposite example. All things terrifying and vicious come to the fore to be reveled at.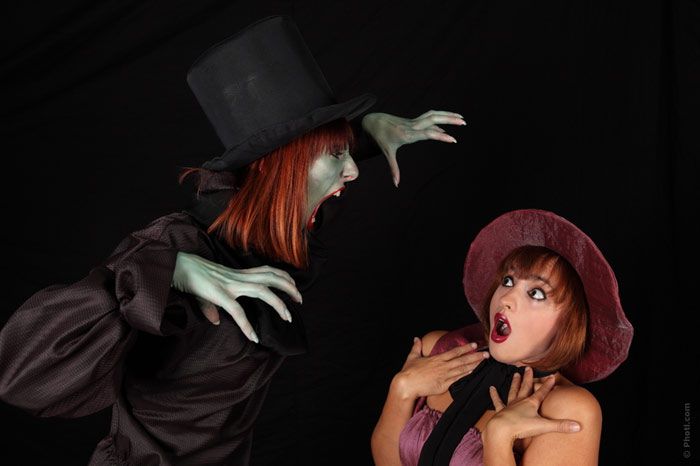 It seems that time and time again Halloween could do with some words in defense so that we can enjoy it unreservedly for the pure fun it brings. There are good reasons to stick with it – for example:
Regard the origins
Halloween was born out of ancient customs related to remembrance of the dead and praying for their souls. These observances hark back to old Christian customs as well as to Roman and Сeltic ones. Naturally, by this time Halloween has dropped most of its morbidity that was meant to be a reminder of how souls suffer in purgatory; its ghoulishness is now mostly facetious, and many countries accepted this festival as an amusing relic of superstitions of old.
Regard the fun that goes with spookiness
The ancient belief in goblins or ghosts who inspired unspeakable terror is history now. All those ancient scaries returned to entertain us with the supernatural in movies, clips, books and thus became part of a highly diverting genre. Since we enjoy so much watching them on the screen and stage, the playing out of old horrors in person becomes even more engrossing and recreative.
Regard the pleasure of being scared
Horror movies can throw a scare on you with their monsters, zombies and goblins that turn up out of nowhere, and you are sure to emit an involuntary scream, jumping and dropping your bag of popcorn! The next moment we burst out laughing feeling great with the adrenalin rush – what fun it was to be caught like this! As you put on a quaint costume meaning to knock on your neighbor's window and make them jump, they get as much fun as you do from these innocent tricks.
Regard how much fun it is for children
Children are all into spooky fun! Cartoons and comics, books and movies for children are teeming with demons, monsters, ghouls, evil creatures that provide fascinating twists for stories. And the young ones devour the stuff avidly. Now what could be better than leave the television alone for a while and arrange a really jolly Halloween party – design costumes, create decorations, think up a plot, pose for fun pictures. What a way to spend time!
Regard the trick or treat tradition
This particular aspect of the celebration may be considered irksome by some, but, truth to tell, it depends on how you arrange it. Those who want to stay out of it can rest undisturbed with the help of posters issued by local constabularies that will keep little (and not so little) trick-or-treaters away. Meanwhile the willing part of a community can set up a spirited activity with fun tricks and a collective feast after the event. It will make a bright memory for the kids lasting through the year until the next Halloween arrives on the doorstep.
And finally
Why deprive yourself of good clean fun had by all?