Christmas is coming, which means it's time to get gifts for friends and family, not for stress when searching for last minute gifts. By the way, these tips will help you when choosing gifts for birthday and other holidays.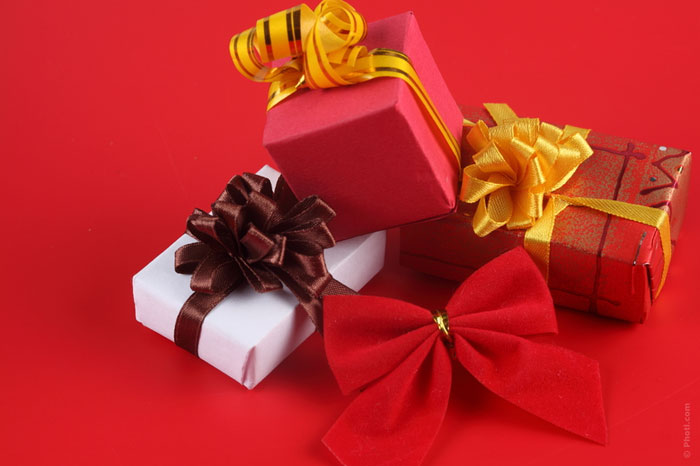 Gift Ideas Listing: Tactics
First, sit quietly at home and make a list of the people to whom you want to give Christmas gifts. Divide the list into several points:
family
friends
acquaintances (this category includes, for example, your favorite hairdresser or your child's school teacher).
Next, think over some gift options for the people on that list; do not forget to think about how much money you are willing to spend buying presents for this or that person and where you can purchase them (or make your own ones). It is nice if you have a few ideas for each person. Firstly, if you cannot find one thing in the store, you can always switch to another gift option, indicated on the list for that person. Secondly, you will go precisely to the shops where you can buy the present and save time. Third, holidays will come again over time, and you will face the problem of choosing gifts again, but you will already have an idea.
If you know exactly what a particular person wants as a gift, or you have already decided what to present him/her with, write it down next to the name. Consult with other people regarding the gifts. Consult with shop-assistants in specialized stores.
Emergency Gifts
In case you have forgotten to include somebody in the gift list and the holiday is tomorrow, always try to have "reserve gifts": a nice box of chocolates or cookies, a cute souvenir, a scarf, an umbrella, a photo frame or a gift set for skin care (cream, soap, shower gel). It would be better if these things are unisex.
Gift Types
Gifts can be classified according to several criteria.
Gifts purchased.
DIY gifts.
Gifts ordered. This group fits into the gifts both from the first category (the ones we buy) and the second one (the items ordered according to our wishes).
Buying Gifts
Jewelry: it is perfect if you know the person's wishes, and the gift can be designed individually.
A train ticket in any direction for the New Year night, plus champagne and a food package.
Subscription to your favorite magazine.
A gift certificate, if you know what the person wants, but you cannot choose the gift on your own.
Yoga classes, horseback riding, cooking classes.
Books of some good and expensive edition.
Subscription to a skating-rink, a pool, a photo session, or SPA-procedures.
Gift version of the favorite TV series, a selection of films.
A ticket to the concert, exhibition, or cinema.
A plane ticket with an open date.
Sports equipment (a bowling ball, ice skates, a snowboard, chess, a tennis racquet, a yoga mat), a sports bag.
A set for mulled wine (wine, spices, oranges).
Hobby items (paints, pencils, tools).
Board games (scrabble, chess, roulette, poker, backgammon).
A set of tea, coffee, cocoa.
A set of shapes for baking Christmas cookies.
A notebook, a diary, an organizer.
A set for sushi fans (dishes, chopsticks).
A bathing set.
Linens, tablecloths, towels.
A stand for hot dishes.
Cushions.
A plaid.
Cosmetics, provided that you know the person's preferences. A lot of brands launch Christmas collections before Christmas and New Year, but the number of products in them is limited.
Cufflinks.
A set of shoe care items.
Boxes for jewelry and watches, there's even a self-winding set for mechanical watches.
Hairpins.
Jewelry, watches, brooches.
Candles, candle holders.
A basket with necessary products, household chemistry products.
A flower in a pot.
Products for your bathroom (bath foam, bath salt, bath oil, effervescent tablets).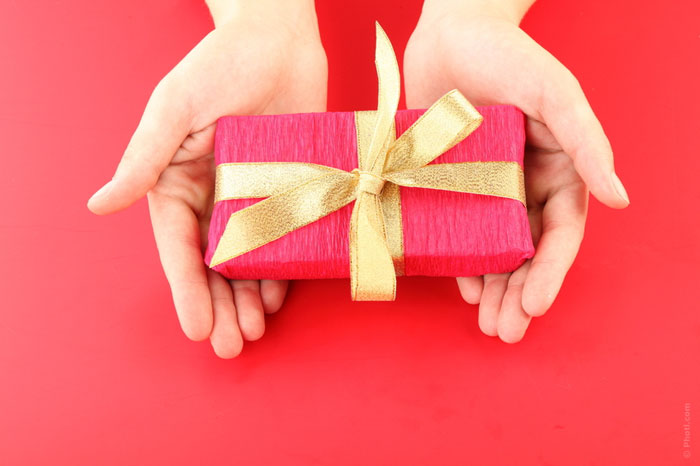 Hand-Made Gifts
A box with memories. This gift is suitable for grandparents, parents, or a partner. You can gather in one box a lot of different things that the other person loves.
Make a movie with greetings.
Convert film photos and movies to a digital format.
Make a collage of the favorite things.
Create a compilation of the favorite songs.
Cookies in a festive packaging. You can use boxes and jars for packaging if you decorate or pack them. You can also use the "winter package" – Christmas boots, stockings or gloves.
Make toys for the Christmas tree and give freedom to your soul and imagination. These can be stitched textile toys, paper or knitted toys, wire or cardboard toys, nuts, cones, garlands, beads. You can inveigle the kids into participation in this process.
Sachets for linen and clothes, if you can sew and embroider, feel free to get down to work. It is a low-budget gift option. If you cannot do it, you can order sachets or buy ready-made ones.
Knitted socks, mittens, scarves.
Homemade jam in a beautiful package.
Handmade soap – it has become a very popular hobby recently. In order to do it yourself, you need to buy the materials and tools and practise a little. You can also order or buy it.
Sew soft toys: you can involve the kids in making this gift; there are kits for the production of soft toys on sale. You can help your kid practise and you will entertain your grandparents with a handmade gift. You can order a sewn toy or buy handmade toys.
Christmas decorations with individual drawings and signatures. If you can draw, feel safe to get down to work; ordering such gifts is also available.
Calendars with your photos. You can also make it or order in a photo lab.
Photo books have to be ordered in any case, but the whole process of creating and arranging them is your responsibility.
A personal bookplate, or a personal print for books and CDs. You will have to make an order, but the layout can be drawn with regard to your individual wishes.
Cards, albums. The imagination is practically unlimited here. You can experiment endlessly.
Gift certificates for the services provided by the person who makes a gift (washing dishes, shutting up, walking the dog, etc.)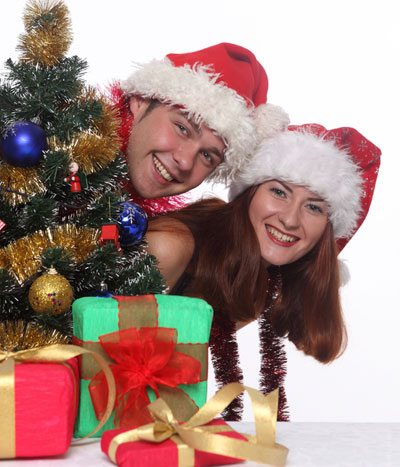 How to Select the Right Gift?
If your partner dreams to begin painting in oil, and you want to give him an easel, but you do not understand anything in this field, take him straight to a special shop, without mentioning in advance where exactly you are going. Helping your second half to choose the right gift to yourself is also very nice.
Be attentive to your loved ones. If one fine summer day your partner shares his desires and dreams with you (a rare book, a foreign language course, a musical instrument or a decoration in a particular style), memorize it not to forget the desired item that will please him for Christmas. He will surely forget what he said about it because it was in summer, but it would be so nice for him to get a coveted item as a gift. The most pleasant gifts are when your desires are guessed without asking about them.