American pop singer and songwriter Taylor Swift released her debut fragrance Wonderstruck in September last year. The fragrance became a success, and Taylor decided to continue the story. This year the singer launches her second fragrance, Wonderstruck Enchanted, in collaboration with Elizabeth Arden.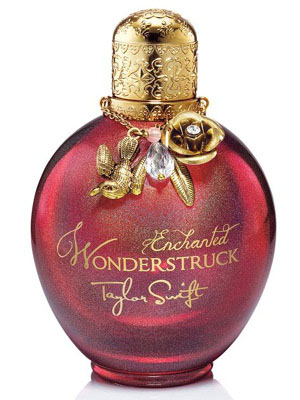 Taylor Swift says Wonderstruck Enchanted is a new chapter in the history of her first fragrance. It conveys a sense of being in love, fascination at first sight.
The fragrance can be attributed to the eastern and saturated ones. It opens with notes of wild berries, pink poppies and passion fruit. Its heart is made up by peony flowers and the petals of white freesia. Base notes are attractive and hypnotic: vanilla, white musk, and white wood.
The bottle of the new fragrance, Wonderstruck Enchanted, resembles the first one, but it is crimson. What makes the bottle special is a pendant with birds, flowers, leaves and a sparkling crystal.