A floral-fruity fragrance is great for April with its pleasant spring breezes and the sweet feeling of infatuation. For the days when everything seems romantic, joyful and pink, the house of S.T. Dupont launches a pink scent S.T. Dupont Rose, which captures the image of attractive, stunning and mysterious woman.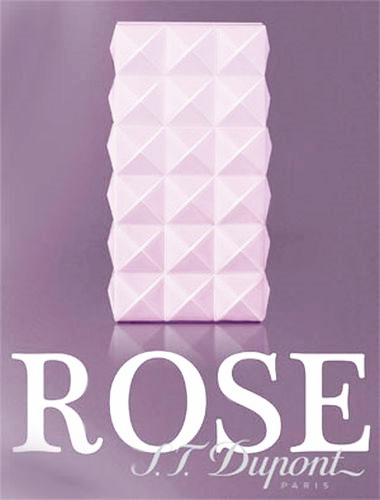 S.T. Dupont Rose is velvety, cute and unique fragrance like rose petals. It has classic character and is built around natural aromas. The composition is fresh and free like a bouquet of roses, surrounded with floral and fruity notes along with accords of wood and musk. The fragrance was developed by Christiane Flos.
Top notes encompass lemon and tangerine along with a bright accord of pear skin and violet extract. The heart is dominated by strong aroma of Bulgarian rose, followed by peony, iris, and aromatic Indian jasmine. And a base consists of cedar from Virginia, musk and vetiver, which we all love.
The bottle design is pretty much the same as previous products – S.T. Dupont Blanc and S.T. Dupont Noir, but new bottle is colored in modern and joyful pink and features the brand's logo.
Source of the image: punmiris.com.