Designer Stella McCartney will launch the 2012 fragrance called L.I.L.Y. It is the second fragrance by Stella. Its name is an acronym meaning Linda I Love You, as McCartney would sometimes call his first wife Linda.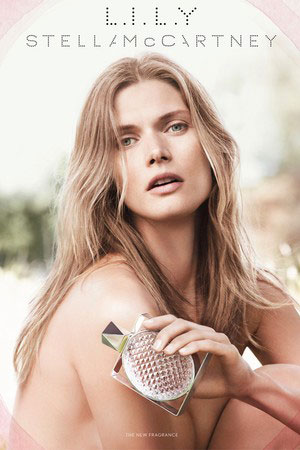 The name of the fragrance not by chance contains the name of a flower. Mountain lily is one of the central notes of the fragrance. It is surrounded by lily of the valley, truffle notes and oak moss.
The fragrance Stella McCartney L.I.L.Y. was developed by the perfumer Jacques Cavalier, who had also created Stella, the most popular fragrance by Stella.
The sales of the fragrance will begin at Selfridges department stores in the UK in January 2012. But in the world, the fragrance will be distributed throughout the year and, for example, will not have reached American shores until September 2012, when it will be sold at Sephora.
The fragrance will be released as Eau de Parfum (30, 50 and 75 ml at the price of 60 to 100 dollars), there will be a stick ball (10 ml, $25), as well as perfumed body products.