Following several variations of fragrances from Nina we can expect another perfume for young princesses. Those fragrances have been treating us with rich and fresh compositions since 2006. Nina L'Elixir, the newest perfume, will be presented at the end of this summer.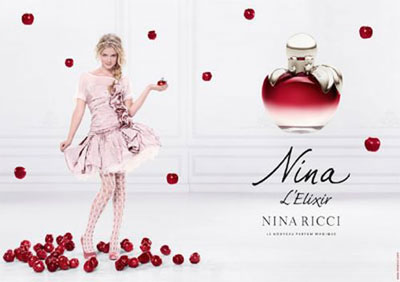 The name itself promises long-lasting and rich aroma. This is another variation dedicated to the theme of apples, jasmine, and refreshing chords of bright lime. Warm musk adds particular sensitivity to this combination.
The new product is scheduled for launch in August 2010.
Source of the image: Mparis.