The Coty perfume company should be very satisfied with their cooperation with the Canadian singer Celine Dion. From 2003 on, her fans have been getting a perfume novelty every year, but during the last three years they had even two of them annually. The new fragrance – Celine Dion Signature – is to be launched in September 2011.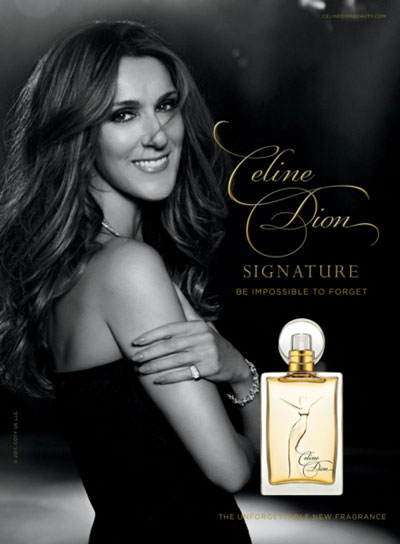 The new fragrance for women, Celine Dion Signature, offers the top notes of mimosa, rose apple, and agave. The notes of the "heart" include Indian jasmine, rose, and magnolia blossoms. And the base notes are sensuous and mysterious due to musk, amber wood, and sandalwood.
The author of the fragrance is the perfumer Ilias Ermenidis who is known for his successful fragrances of Vera Wang Princess, Salvador Dali Salvador, Moschino L'Eau Cheap and Chic, Gucci by Gucci, Givenchy Pour Homme, and many other popular compositions. So, there is no doubt that the new fragrance will be accepted.
Source of the image: Shoppingblog.