Megan Fox is a lucky find for Armani brand. She represents the line of decorative cosmetics as well as the group of Armani Code fragrances. Even the new perfume for men, Armani Code Sport, for the Summer-2011 season will be advertised by her.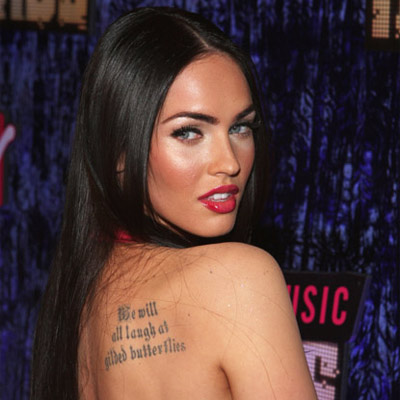 First of all, a few words about the fragrances which have already won the fans' love. These are Armani Code (first released in 2004) and Armani Code for Women (the 2006 novelty for women). For both male and female fragrances, there has been chosen the sexy story of the encounter of two elegantly dressed people against the background of the magic Los Angeles night.
The main role is performed by Megan Fox, a dazzling brunette with scarlet lips. Naturally, the couple is dressed in Armani clothes.
And while advertising the new Armani Code Sport fragrance for men, Megan Fox had to take off her clothes. The fragrance for the strong sex, Armani Code Sport, is due for release in June, 2011, and it will be a refreshing and stimulating aroma full of adrenaline and superiority. In general, the critics describe the new fragrance as a wood composition with spices. Among the fragrance notes one can find lemon, mandarin, three kinds of mint, black amber, ginger, and vetiver.
The idea for the Code Sport commercial is based on the demonstration of strength and attractiveness of the male body. A naked man goes out of the pool at night to be met by a luxurious brunette. Again, the images of the night in Los Angeles are used, being so adored by maestro Armani. The night supports the magical and even dangerous character of the new fragrance for men.
The new Armani Code Sport fragrance will be released in the summer Eau de Toilette concentration, in 30, 50, and 75 ml bottles of perfume.
Source of the image: Nydailynews.