Alber Elbaz, Lanvin's creative director, had once honored Jeanne Lanvin with a special scent Jeanne. It proved to be the scent to stay… for Lanvin is preparing to bring out its updated version in the coming spring.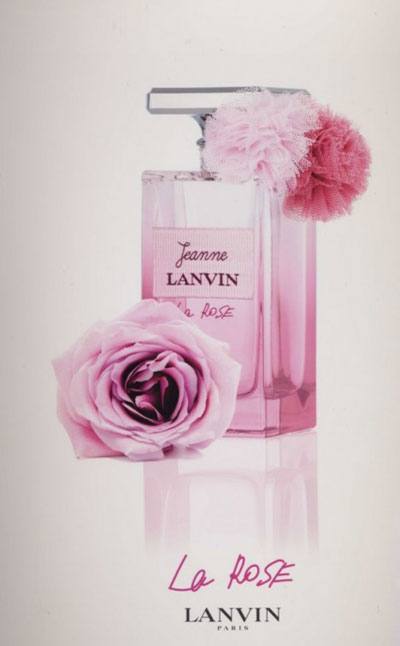 Updated by Olivier Pescheux (Givaudan), the rose base of the new Jeanne La Rose will be built upon with redcurrant, raspberry, vetiver, white musk, and cedar wood.
Jeanne La Rose is claimed to add a romantic note to the original fragrance and to be "more couture".
Rose essence, an indispensable perfume ingredient, is an ever popular fragrance that all but promises success. Dolce & Gabbana's Rose The One, L'Occitane's solid rose perfume, and Paul Smith's Rose are fresh on the memory to bear witness to that.
Jeanne La Rose will be out in March as a limited-edition at the price of €58.
Source of the image: luxuo.com.