Too full of narration for a commercial, too vapid for a full-time movie, just a spot of a love story meant to inspire us with a heavenly potency of Trésor Midnight Rose – that's the essence of Lancome's new commercial starring Emma Watson. It took the company some time to work it out, and whether it gives credit to Lancome or to the actress is a dubitable point.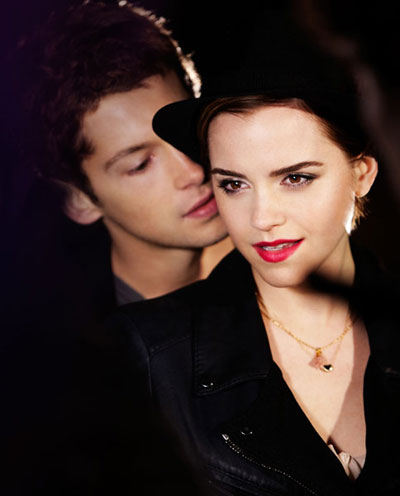 The story the commercial tells commences when Watson visits a bookshop having previously donned male clothing, for reasons unspecified. There's a nice boy whom she ropes in to help her – and is so entranced that leaves her fedora behind.
The boy takes up the hint and, getting hold of the fedora, positions himself in a café hoping she walks by – which she obligingly does. The passionate boy runs in pursuit. There is an almost-leave forever scene and almost-kissing scene with the hat – raise your eyebrows, please – returning by magical agency to its rightful owner. And it really is as thin as it sounds. Better luck next time, maybe!
Source of the image: Sassisamblog.