Despite the fact that Lady Gaga insists her debut fragrance Fame smells like blood and sperm just like expensive prostitutes, it is now known that the fragrance turned out to be quite acceptable for the flamboyant singer's fans, as well as the bottle.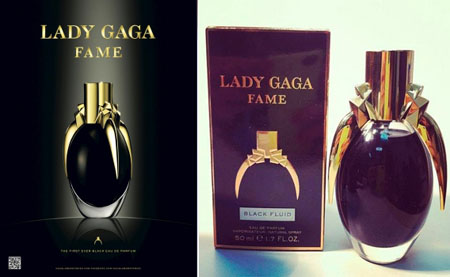 Still, business is business, and it is very difficult to sell an extremely adventurous thing. Apparently, that is the way Lady Gaga and her partners in the project thought.
But the perfumers have appreciated the originality of the composition. Unlike the traditional constitution of a fragrance (top notes, the "heart", and base notes), the fragrance presented by Lady Gaga has a two-fold structure, which allows the fragrance notes to interact with each other. It is hard to pick a central note or a minor one, and all the notes "work" without any hierarchy. They reveal themselves only on the skin.
Lady Gaga herself says that the fragrance is designed for women, but many of her gay friends also like it.
The fragrance contains the notes of many modern perfumes: honey, saffron, apricot, orchid, jasmine, and belladonna. The bottle is quite aggressive in terms of its design, particularly its metal parts, although the glass bulb is rounded, streamline, and egg-shaped.