This news came almost simultaneously with the announcement of the second fragrance from Justin's ex-girlfriend – Selena Gomez. But Justin is a little bit ahead of Selena – he releases his third fragrance. The new product is designed for young girls and women, and it will debut in July 2013.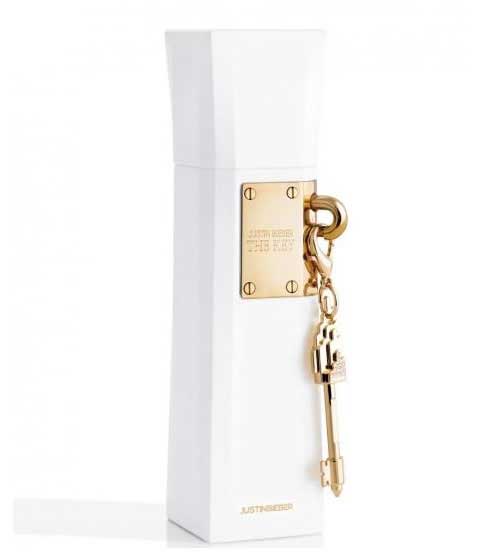 The photos of the new fragrance have been published on the singer's Twitter. The name of the fragrance is The Key. Experts call the new product more "mature" than the singer's previous experiments: the 2011 Someday and the 2012 Girlfriend.
Justin Bieber fragrance The Key is advertised as an energetic, sexy, and refreshing. It is a floral-fruity-musky fragrance. The composition opens with a splash of juicy fruits and continues with a bouquet of pure flowers in the heart notes. The base is creamy vanilla, with sensual notes of musk and exotic woods.
The design of the bottle is plain and simple, white glass with gold decoration.