Where does Jennifer Lopez draw so much energy? The pop diva has just released a new video and performed on American Idol with the premiere of the song, Dance Again, and shortly there appeared pictures in the net from the presentation of her new perfume – Glowing by JLo.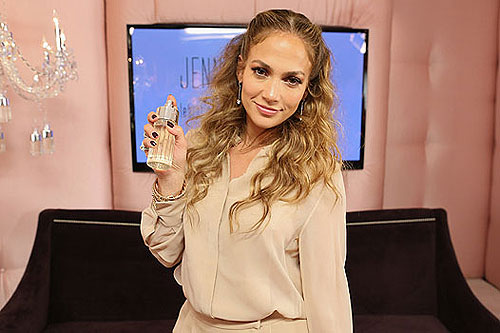 By the way, Jen is one of the few stars who have stayed in the beauty industry for almost 10 years! During this time, she has released several highly successful fragrances, and her latest creation is the perfume with flower and woody notes. It promises to become another hit. Jennifer says Glowing is a very "clean" smell. It is precisely like she has imagined it. She confesses that she likes such scents that are a little soapy. Woody notes dominate the fragrance. And it does not resemble the perfume, which Lopez created 10 years ago. This is a kind of "rebirth."
The new flavor has the freshness of bergamot, which resonates with mandarin, sensual lily, acacia and sandalwood. Lopez explained that a little purple tint, which the perfume has, is because it contains violets.