Making their debut with their very first signature scent for women Gap – and their budding fragrance man, Patrick Robinson – decided to tell a tale of day-long beauty and sexiness of a woman. In Robinson's own words, "being sexy is part of that lifestyle, and that was the first criteria for this fragrance." Adding a hint of floral flair to the natural skin beauty will bring out women's ingrained passionate nature that's always there, that's what close is about. And just how do they intend their close to appeal?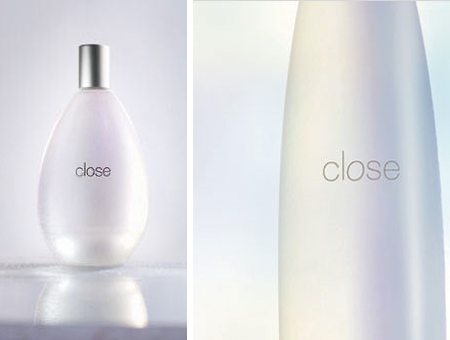 The first musky assault carries the clear notes of glistening water with just the right speck of citrus salt and wonderful almond blossom that exudes freshness. Robinson's trick is to concentrate on human relations, he makes it poignantly evocative. "The salty part – that's human nature, that's how you get people close to you," he explains. "The citrus part makes them stay." Classic flowers make up the heart of the fragrance – spring freesia, jasmine petals, daphne, dewy stephanotis. Their interplay is subtle and intriguingly original. The base scents are what makes close so very promisingly warm with light vanilla, creamy sandalwood, skin musk and a crowning drop of amber.
To ensure the embracing and haunting quality of close, Givaudan, the celebrated creators, and Interparfums, the equally renowned developers, employed natural jasmine extract and Venezuelan tonka bean. Other notable premium-quality ingredients include Laos-originated Benzoine (a gum tree with a sweetish smell) and sustainable vanilla.
Close's transparent, egg-shaped flacon with a milky finish showcases its ingenious combination of the beginning-of-the-world passion and its modern understanding.
Close comes in three sizes: 100 ml. ($35.00), 50 ml ($25.00) and 10 ml. ($8.50) and is to be found in Gap stores starting from April 23, 2009.
Source of the images: blacksquare.com, shoppingblog.com.