Socialite Paris Hilton presented her new, sixth so far, fragrance called Siren. She wore a golden mermaid costume, which turned her into a siren-enslaver, for the advertisement campaign photoshoot.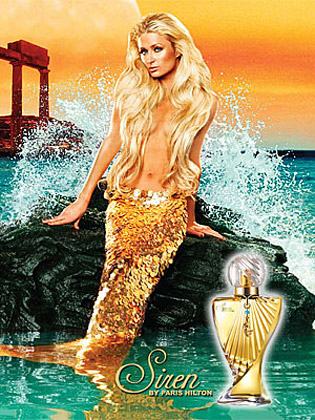 After the photoshoot, Paris said that Siren is light and sexy perfume, and she felt herself irresistible, like a mermaid wearing it. Every woman, according to Paris, would love to appear before a man as a magic enslaver.
The main notes of the perfume are tangerine, apricot, Plumer, honeysuckle, orchids, water lilies, vanilla, sandalwood, and musk.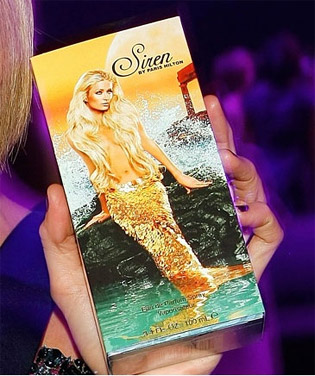 Paris Hilton's perfume will go on sale in July 2009 and will be available in 50 and 100 ml bottles.
Source of the images: backseatcuddler.com, hollyscoop.com.