Dsquared2 presents its new fragrance for women called She Wood Velvet Forest Wood. This is the third perfume experiment from this trendy duo.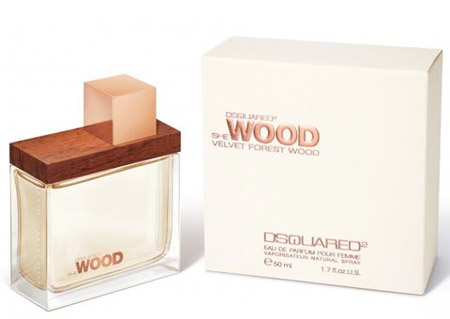 The new fragrance is the feminine version of the sensational perfume for men He Wood Rocky Mountain Wood. Caten brothers decided to dedicate it to magical forest nymphs. Therefore, the composition turned out to be more natural. Leaves of violets, musk, pine needles, green leaves, amber, vetiveria, and patchouli made up the base of this floral-woody combination.
She Wood Velvet Forest Wood will be loved by young, independent, and confident women who love natural scents.
Source of the image: punmiris.com.