Escada is going to launch a limited edition of the Cherry In The Air fragrance – the fragrance of summer 2013. While creating Cherry In The Air, the perfumer was inspired by a bike ride in summer Provence.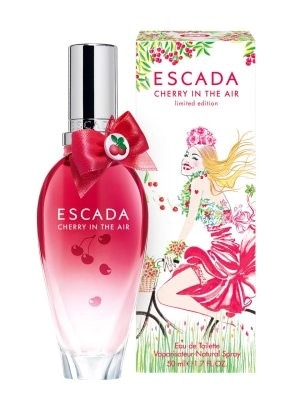 It is a good old tradition of the brand to release a new limited edition of a fruity floral fragrance each spring and summer. The latest fragrance in this series of summer perfumes has been Escada Taj Sunset.
Cherry In The Air is a fragrance from the fruity floral family. It comprises the notes of mandarin, cherry, raspberry, gardenia, marshmallows, vanilla, and sandalwood.
Escada Cherry In The Air will be available in 7.5, 30, 50 and 100 ml vials in the Eau de Toilette concentration, and in the form of similar products for body care.