Emily Blunt has played one of the most memorable roles in the cult film "The Devil Wears Prada", and her image seems to have eclipsed even Anne Hathaway. She just "hit the target", as critics say. How can one fail to notice such a girl in the advertising industry?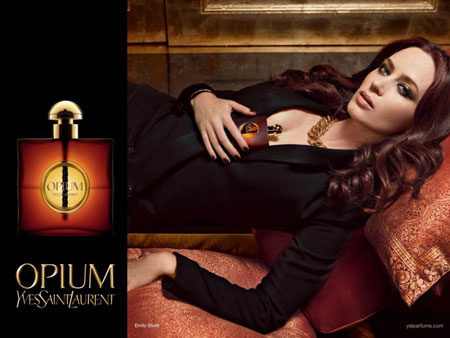 Last year, YSL updated its famous Opium fragrance, having created a new bottle and changed the versions of the fragrance. Now it is time to invite the new face of the fragrance.
The brand has chosen Emily Blunt. And one should say that the new commercials turned out to be gorgeous! But Emily herself does not make such enthusiastic commentaries about the new contract. Emily says they have made a terrible mistake by inviting her. She considers herself very far from the image of a true French woman and finds the choice of the brand unsuccessful. However, she starred in the commercials, and will now proudly bear the title of the face of Opium by YSL.
We think that Emily is still flirting, and her acting abilities and her appearance in general should be highly praised. This advertising contract must be only the first step to a real success.