Having our food only on a plate before us is another habit which we may find broken before long – as the news of a new line of fragrances with the dominating scent of curry being in production is out.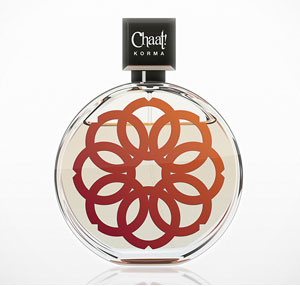 Madras, tikka massala, vindaloo, korma, and rogan josh are said to form the base of five perfumes currently invented by a perfumery firm in compliance with a commission from the British Curry Club's Chaat! magazine. The perfumes are described as not putting too strong an emphasis on the curry ingredients, though natural ingredients from the aforementioned curries are used.
The fragrances, made both for men and women, are set to hit the stores early fall. A statement by perfumery Essentially Me's spokesperson claims the curry fragrances to be "potentially one of the most interesting" in the company's history. It reminds that, although the notion of bringing in curry flavors in a perfume may seem strange, there's a number of current natural perfumes that include coriander, celery seed and cinnamon leaf flavors – other common ingredients of Indian food.
Another impact expected is more people feeling like going out for a curry, scents being "powerful motivators when it comes to wanting to eat it," as the Chaat! spokesperson put it.
So it's for us to wait and see whether the idea is worthwhile – and wonder what food will find its way into the fragrance industry next!
Source of the image: Newslite.