Radiance – the name of the upcoming new perfume product from Britney Spears. The product will be released to the market in September. This is the ninth fragrance from the celebrity and its composition is acknowledged to be the most feminine of Britney's perfumes.
The composition features luxurious mix of red berries, delicate flower petals and soft musk notes. The fragrance is packaged in shiny bright pink bottle, which is decorated with stylized large diamonds.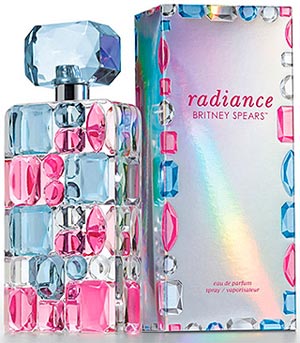 The composition is based on berry notes, with hints of tuberose, jasmine, orange flowers, and notes of iris and musk.
The perfume Britney Spears Radiance was created under the patronage of the Elizabeth Arden brand, and will be released in 50 and 100 ml bottles of highly concentrated EDP.
Source of the image: celebrityclothingline.com