Shakira has released a new limited edition fragrance, Aphrodisiac Elixir – the flanker of the 2013's Wild Elixir.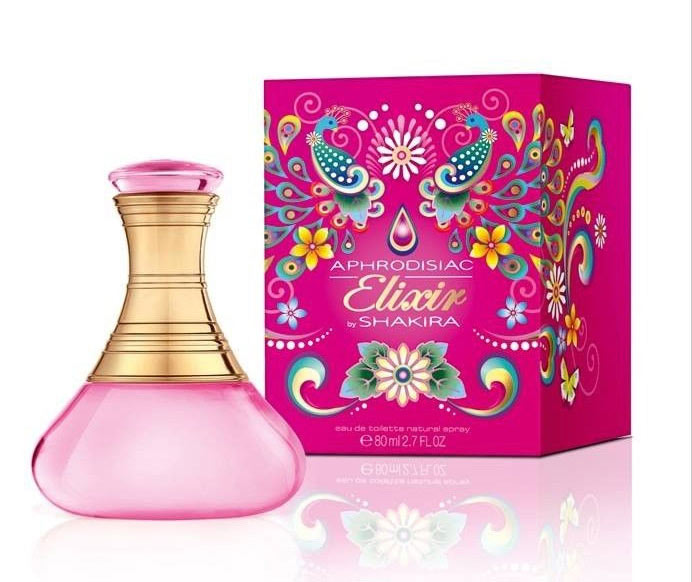 Aphrodisiac Elixir manufacturers declared it a potion of pure temptation. It is a fresh feminine and sensual fragrance, simply impossible to resist.
The fresh floral-fruity fragrance Aphrodisiac Elixir by Shakira is made up of notes of bergamot, grapefruit, apple, raspberry, rhubarb, jasmine, tuberose, rose, sandalwood, vanilla, praline, and musk.
Shakira Aphrodisiac Elixir is available in bottles of 80 ml at a concentration of Eau de Toilette.