Escada fragrances always mean high quality and vivid images. But many of us could miss the latest perfume creations of the brand, since the market was overloaded with many new products. Escada will improve this situation, as the summer bestsellers of the recent years are reissued and go on sale in the new stylish bottles.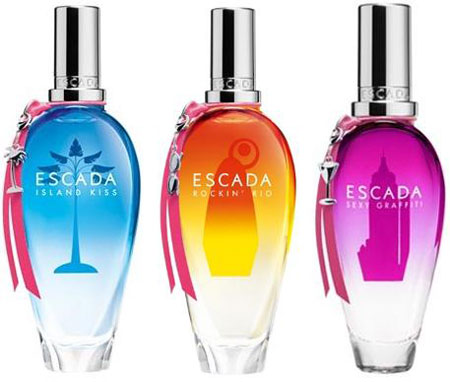 New Fragrances by Escada
New fragrances already appear on the market since December 2011, and it can be an excellent gift for women. Three fragrances have been produced: Rockin' Rio, Island Kiss and Sexy Graffiti. These are new versions of the popular Escada products Ocean Lounge, Escada Moon Sparkle and Taj Sunset.
Escada Rockin' Rio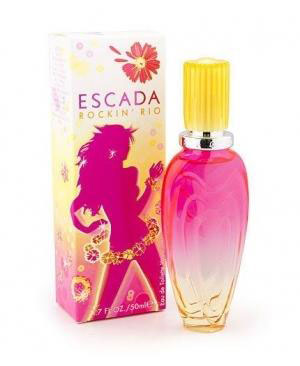 Escada Rockin' Rio reminds of the sounds of Brazilian samba and the taste of tropical fruits. The fragrance opens with vigorous tangerine, pear, papaya, and exotic coconut. The notes of the "heart" include soft caramel and peach, and the base notes are constituted by the warm sandalwood and sexy musk. It comes as Eau de toilette in 30, 50 and 100 ml bottles.
Escada Sexy Graffiti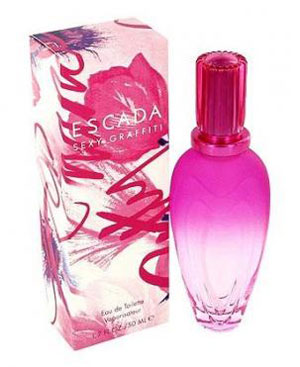 Escada Sexy Graffiti is a very popular fragrance, and when its revival was announced, many women perceived the news with delight. According to our editorial board, this is the best fragrance from the exotic collection of Escada. The nature of this fragrance is floral and fruity. Red juicy berries of wild currant, raspberries and the notes of grapefruit open the fragrance. In the "heart", one will find the exquisite floral arrangement of violets, mountain lilies, and red peony. And the closing notes of the fragrance are cashmere and vanilla.
Escada Island Kiss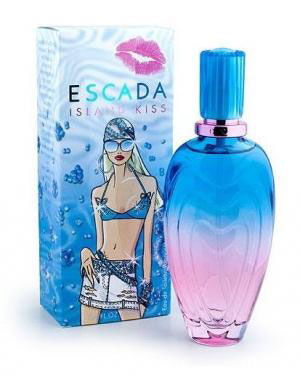 The third fragrance, resurrected by Escada, is Island Kiss, reflecting the spirit of the Caribbean coast, the sea, the salty sea air, fruit and flowers. The top notes contain orange, mango, and shades of aquatic notes. The heart notes are fruit and juicy peach and magnolia. The "base" notes are constituted by the warm and sensual musk and wood. The fragrance comes as Eau de toilette in the bottles of 30, 50 and 100 ml.