Fashion designers are always willing to surprise and conquer the seasoned fashion-crowd. The point is that shoes, sandals and boots of incredible design are created today. They are so creative and unusual that it is at times very difficult, if not impossible, to wear them. We have found the most creative and original footwear items that are definitely worthy of your attention.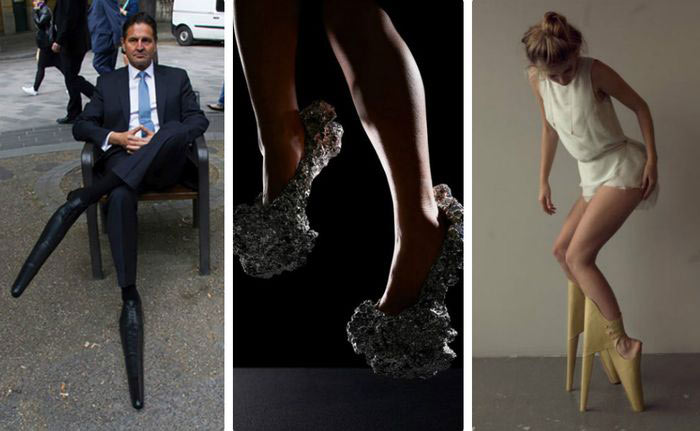 Porcelain shoes
When the young designer Laura Papp did her graduate research, she thought a lot about how to impress her strict teachers. And then the girl had an idea to create the fashionable shoes of porcelain and rubber. Each pair of shoes weighs less than a kilogram, but the creator assures that the unusual shoes can withstand the load of 160 kg.
With the knees forward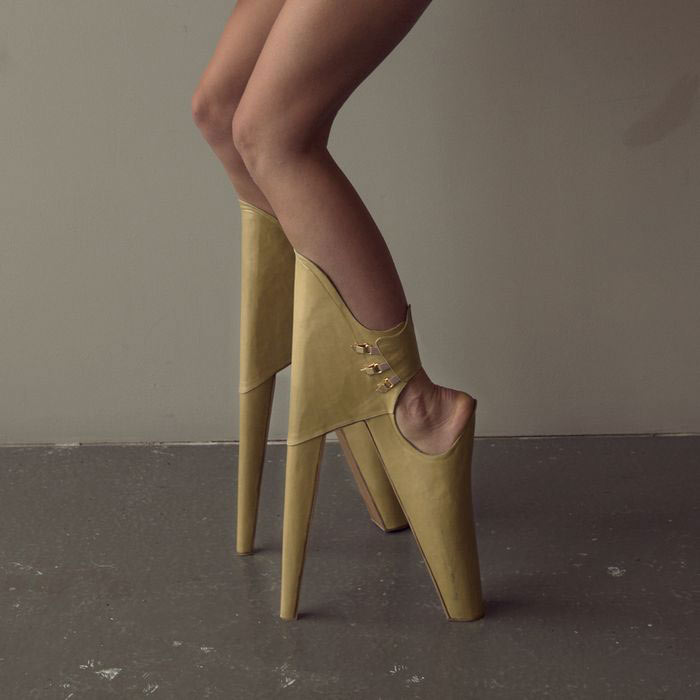 Designer Leanie van der Vyver decided to break the accepted standards and created impressively awful shoes (if you can call them this way). She wanted to show that ladies are somewhat dissatisfied with their appearance or clothing. According to the designer, only after trying to walk in an unnatural way, the girls will be able to evaluate the most uncomfortable high heels.
The longer, the better
Men are often measured by the size of their car, home, or salary. This rivalry urged Paulina Lenoir to create very long men's shoes. The designer produced them from high-quality calfskin leather; the toe caps were filled with silicone to keep the shape better. Each shoe weighs exactly one kilogram. Now, men can easily compare the length of their shoes as well.
Wooden trainers
There are only 25 unique wooden trainers in the world, developed by French designer Paul Coudamy for the K-Swiss shoe brand. This footwear is unlikely to be used for jogging, but it can be an excellent complement to your unusual shoe collection. These trainers are manufactured by hand, inspired by the design of shoes from the late 19th and early 20th century.
Blurring the boundaries
London artist and fashion designer Cat Potter decided to blur the line between fashion, architecture and fine arts. Her work resulted in a collection of wooden shoes called Pernilla.
It included sculpted shoes and high-rise sandals, which were not very convenient in terms of wearing, but attracted people's attention as art objects.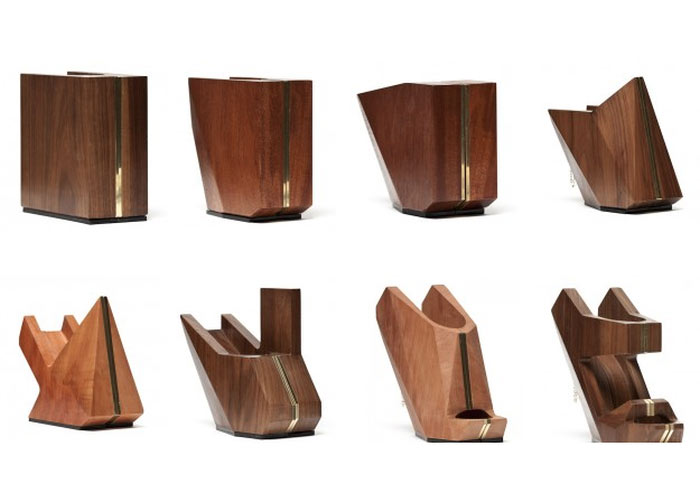 Tree roots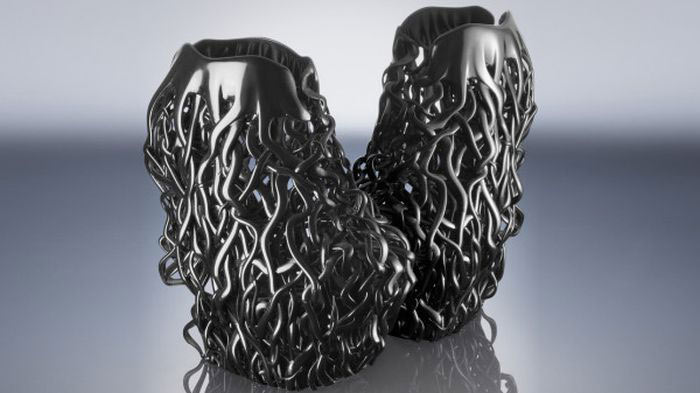 Fashion designer Iris van Herpen is inspired by nature to create her works. For example, another collection of her shoes was inspired by tree roots. She was able to create their sculptural interpretation of the shoes using the 3D-printer.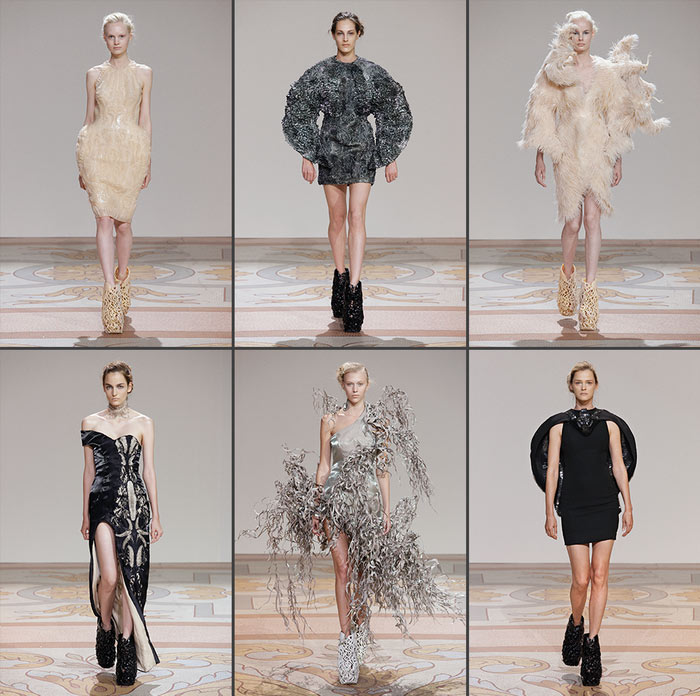 Despite the fact that wearing these shoes is extremely uncomfortable, they could be displayed in the Paris fashion show.
Space shoes
Studio Swine experts love space and everything connected with it. Vast expanses of the universe attract designers with their mystery.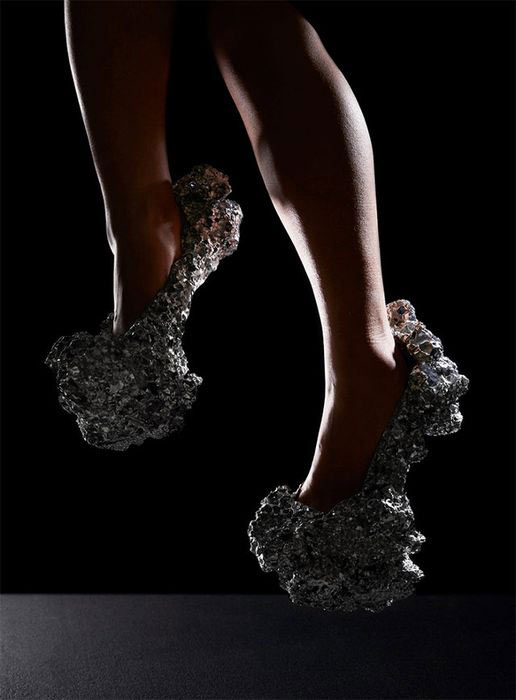 The interest is also reinforced by sci-fi films. As a result, the designers could not resist creating an unusual pair of shoes in the form of meteorite fragments. They were manufactured from aluminum foam, which is used for sound insulation in buildings and expensive cars. This material is very lightweight, but durable.