Stockings are one of the most sensual parts of the female wardrobe, but at the same time this thing is worn under a business suit. Experts share the rules of wearing stockings, so that you will not look vulgar.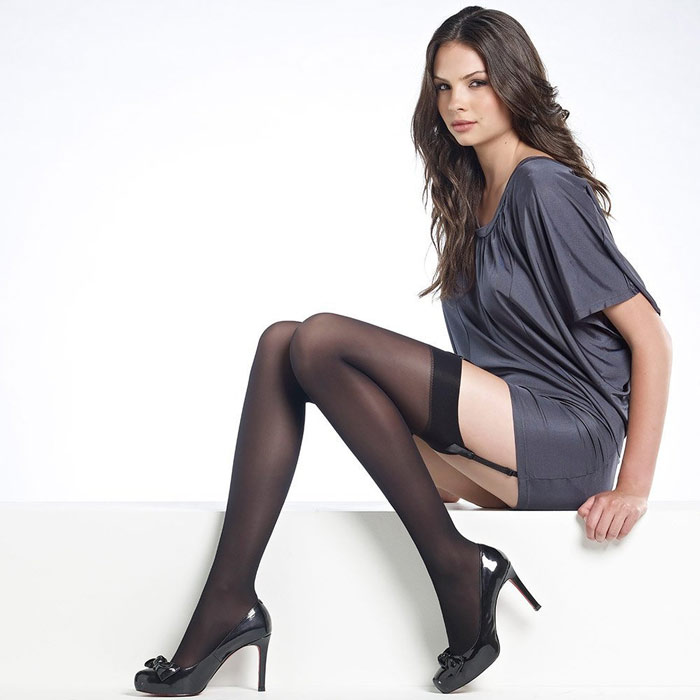 Nowadays, there is an almost limitless range of stockings, but it will be better to comply with at least some of the nuances of the dress code for your own reputation.
For every day, the stylists advise choosing simple smooth stockings that will not be visible under clothing. Do not forget about the belt – only a thin silicone tape will help your stockings hold on to the leg.
In a nude color scheme, experts recommend choosing the socks that will suit the skin tone as well as possible. Stockings with an obvious effect of sunburn are a bad tone.
There is a simple rule: tightly woven clothing implies black stockings, while light dresses demand bodily stockings. At the same time, if the dress is fitting and is made ​​of thin fabric – according to the rules of style, it is strictly prohibited to wear stockings under it.
Stockings are not worn with mini-skirts, shorts and other items of clothing that expose the body – in such a combination, the stockings will look vulgar.
Patterned or lace stockings are a dangerous detail: they give a visual volume to legs and attract attention. Wearing these socks is permissible only if you belong to the most slender women.
According to stylists, stockings with vertical stripes may also look tempting; they are not a caricature only if the woman has beautiful legs.
Fishnet stockings are an evening option: wearing them during the day, especially in a business situation, is a sign of grave lack of taste.