Spring-summer 2009 collection from Emilio Pucci is practically filled with summer and a variety of colors thanks to numerous patterned and geometric prints in orange, pink, blue, yellow, and white.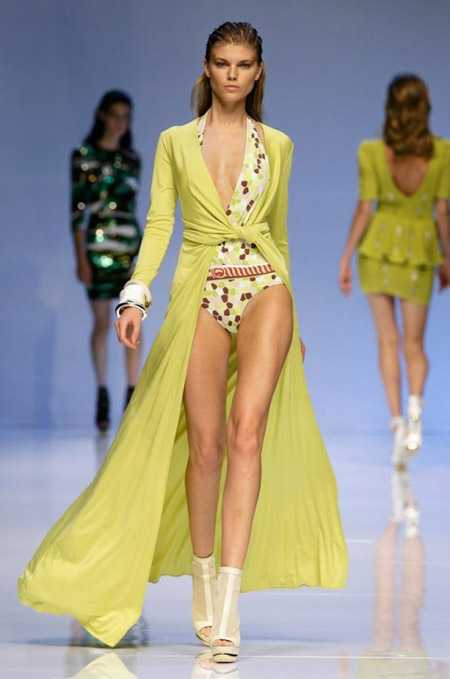 The collection combines summer mini-dresses, corsets, and mini-skirts with jackets or long caftans, and sparkling evening string dresses with loops and jewel-cut beads and rhinestones. In addition, solid-color dresses, tri-color bathing suits, and leather add athletic theme to the collection.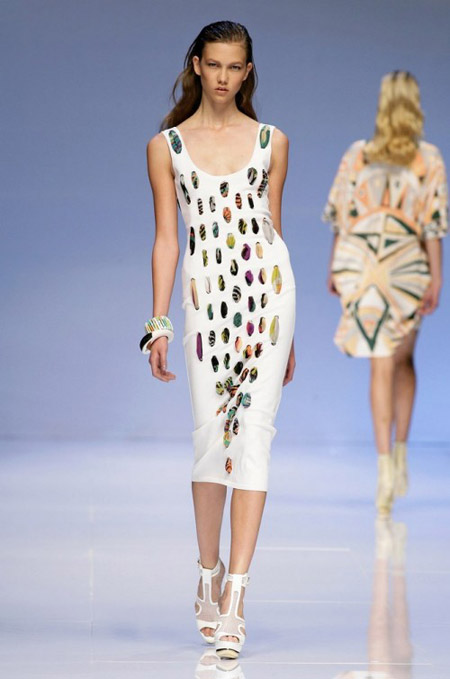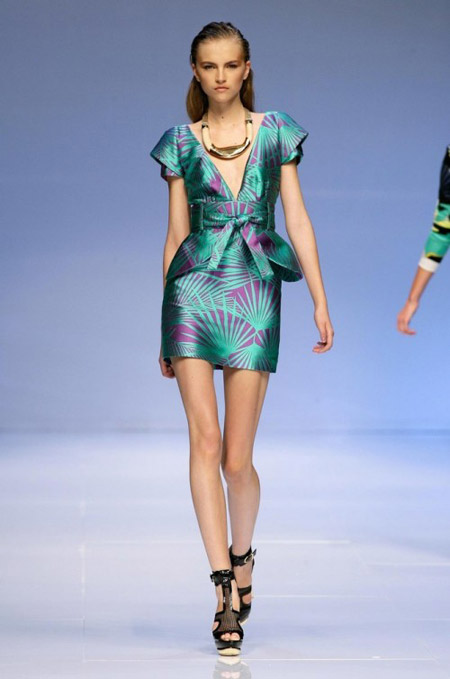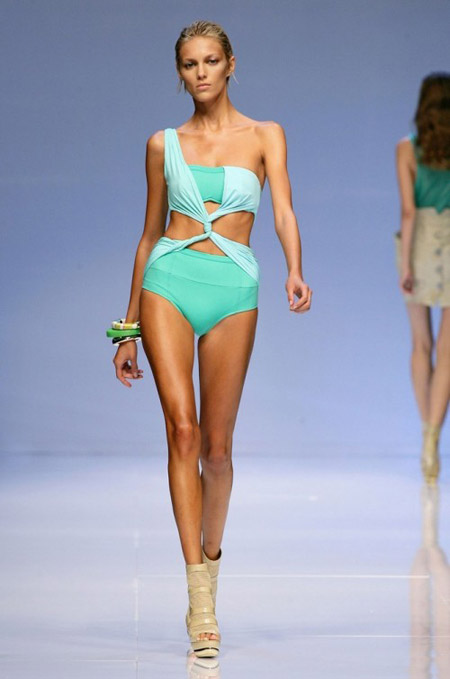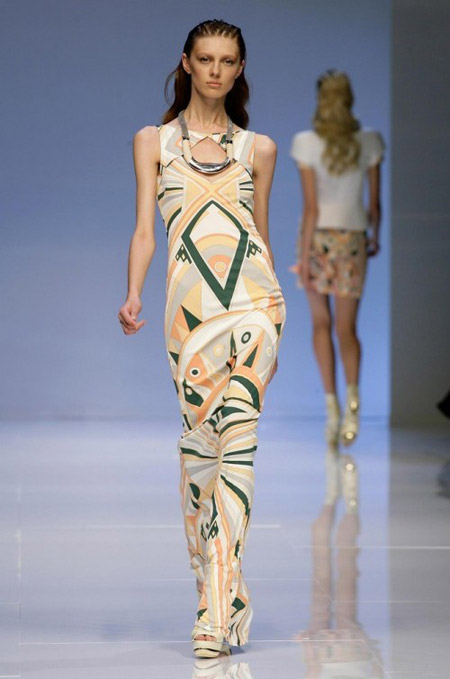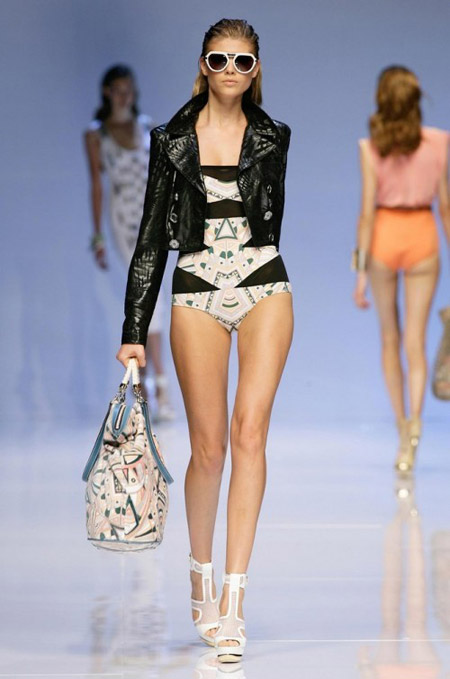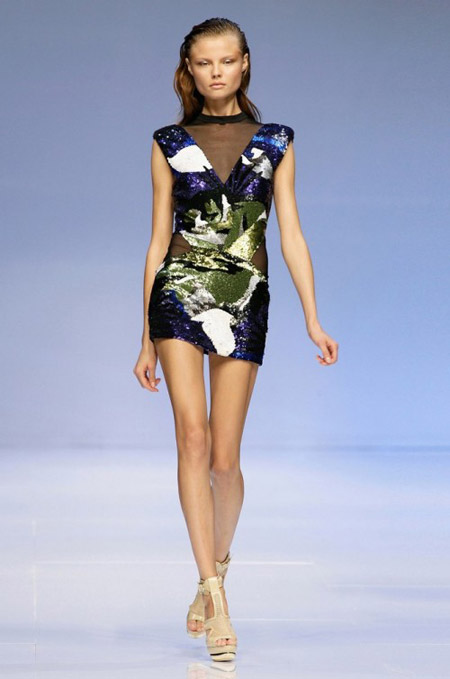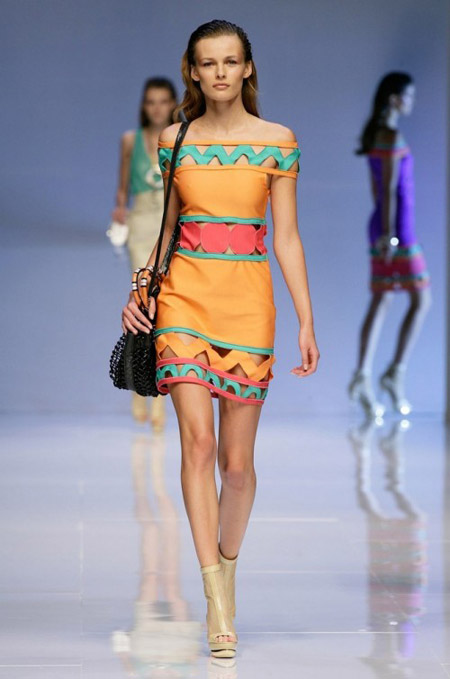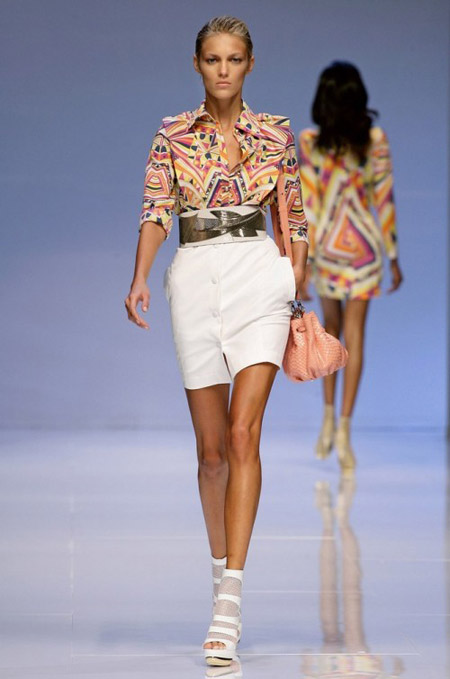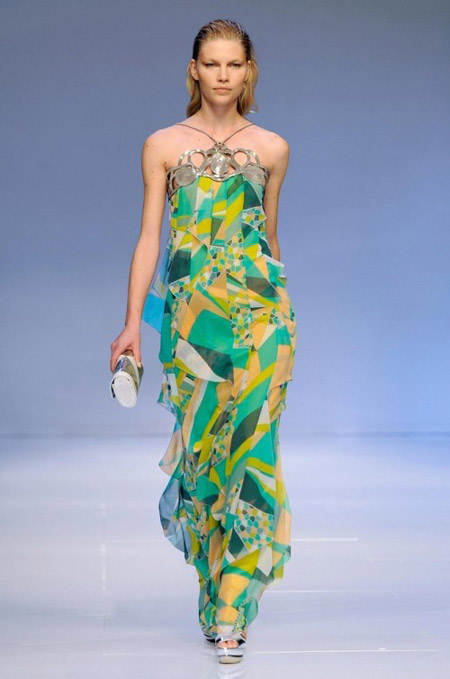 Source of the images: style.com.