High fashion headdresses are like works of art. These hats are truly matchless and often one-of-a-kind, created just to be once showcased at Haute Couture show. They express the overall concept of a collection built around specific trend like futurism, minimalism or romanticism.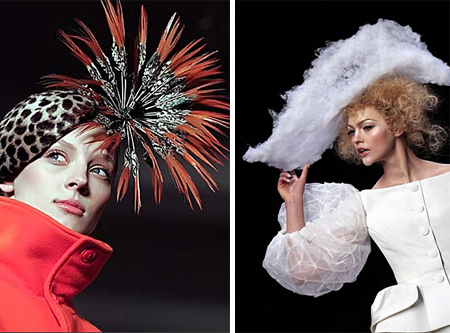 Designers' ideas vary from "mundane" headdresses like turban (Gaetano Navarra) and stylized chauffeur caps (Andres Sandra) to more sophisticated headwear of artificial hair (John Galliano), futuristic derby hats (Narciso Rodriguez) and sorcerer's hats (Lydia Delgado).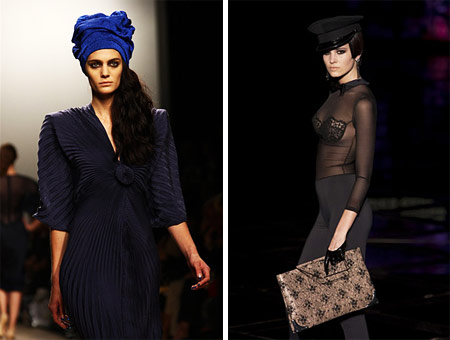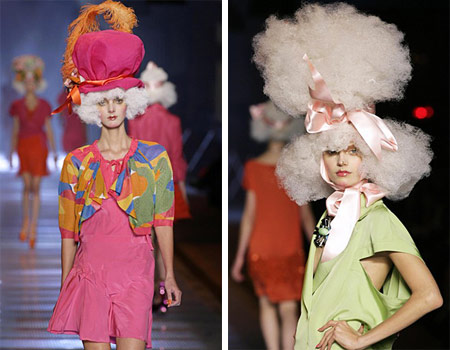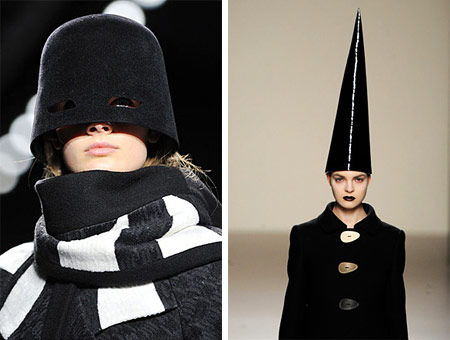 Karl Lagerfeld created feminine black and white collection for Chanel and crowned every image with headdresses of flower-shaped origami made from silk and feathers.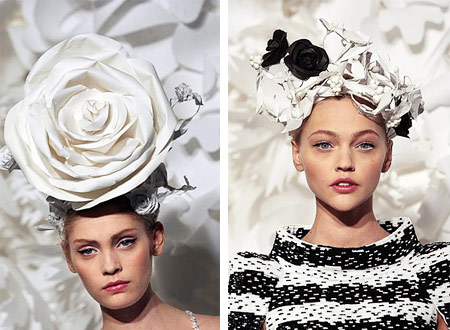 But for his own Karl Lagerfeld brand he picked up more masculine image of belligerent "neo-Amazon warrior women" in oversized fur-lined helmets.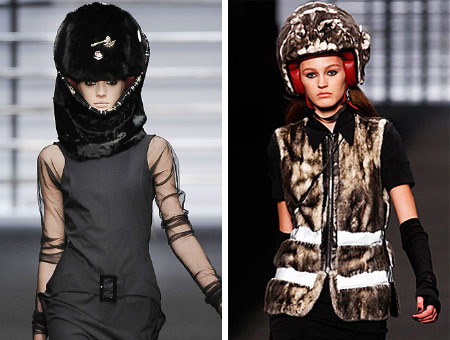 Talented Spanish fashion designer Agatha Ruiz de la Prada built her new collection around geometric patterns on clothes which were completed with weird decorations on models' heads.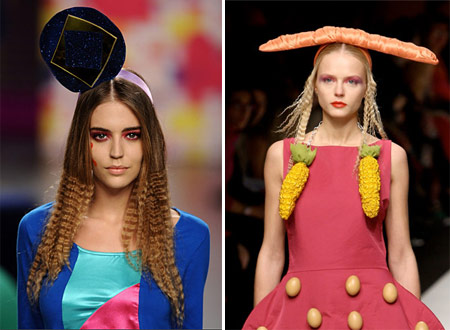 Source of the image: style.com.