Though pink and green were flashing on the catwalk, classic black and white dominated Karl Lagerfeld's fall collection for Chanel. The Chanel show was called Beau Brummell, in honor of the Regency dandy who invented man's suit as we know it.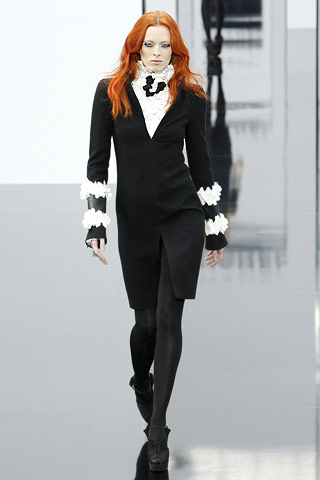 Apparently, we saw a variety of suits, with neckties, detachable cuffs, club collars and lace. There were also long fitted coats. Logos were nowhere to be seen except on bags in clear cases.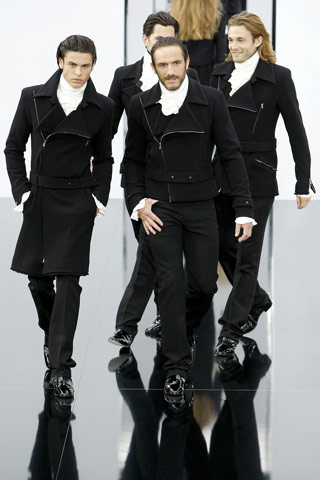 Many guests loved decorations a la art decor, hats, and silver eye lines on models and were fascinated at the 30-year old red-haired Karen Elson who opened the show.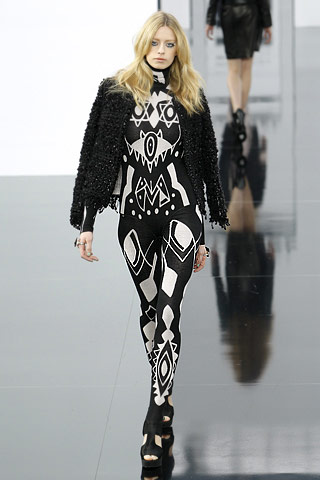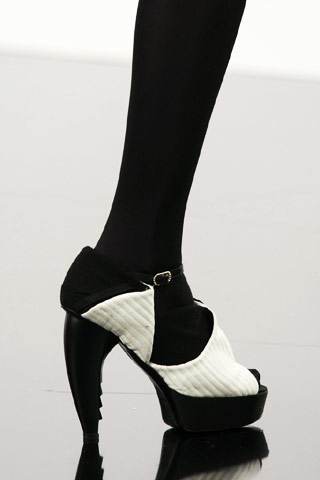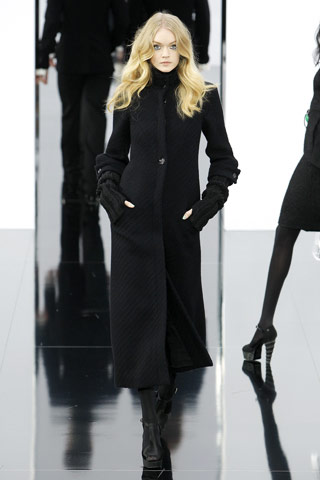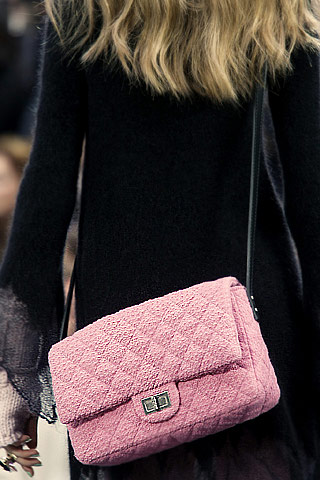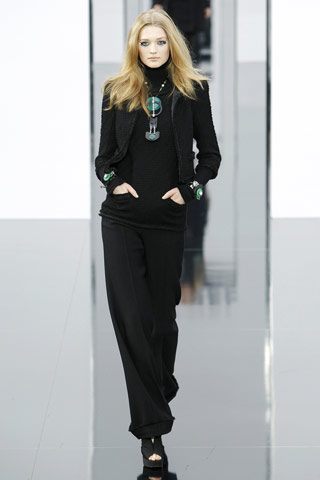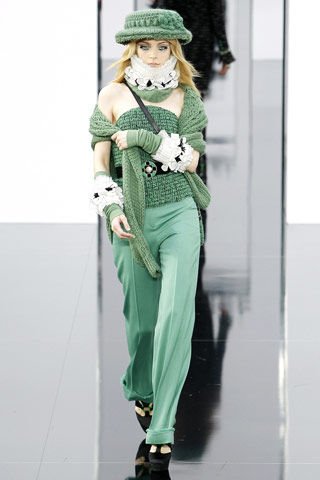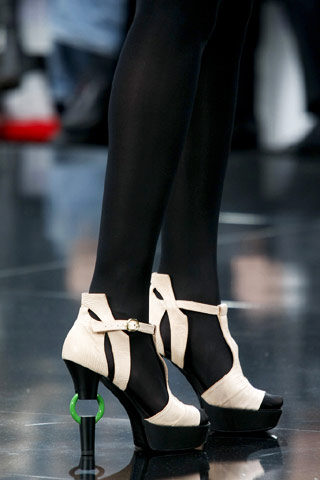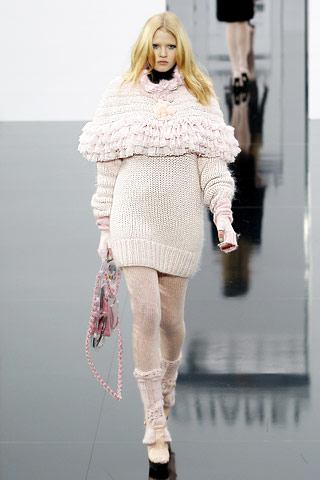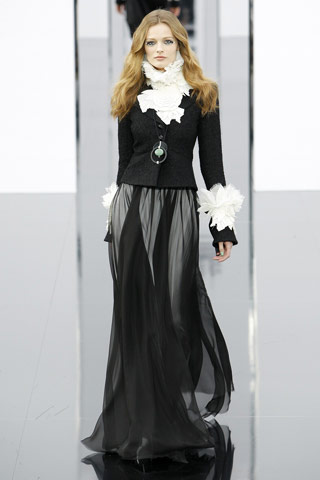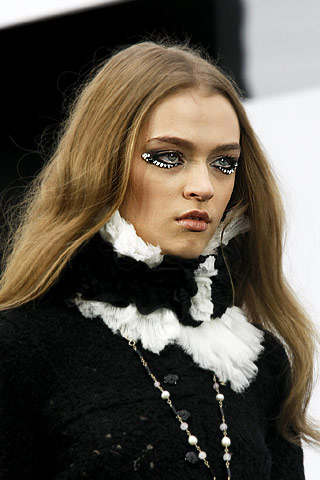 Source of the image: style.com.