We have been looking forward to this event, and the annual show of underwear produced by the Victoria's Secret brand has finally taken place!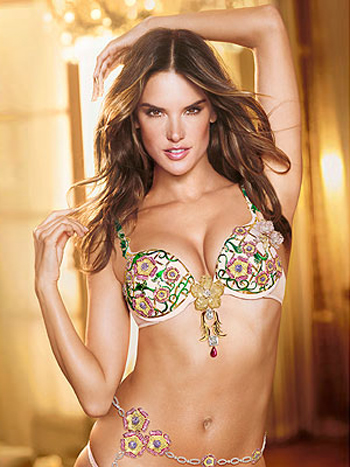 This year's colorful fashion show was attended by the most beautiful girls of the world, Alessandra Ambrosio, Miranda Kerr, Adriana Lima, Candice Swanepoel, Karlie Kloss, Erin Heatherton and many other "angelic creatures."
As expected, the show was held on a grand scale. A lot of stars were watching the enchanting action. By the way, there were more women in the front row than men (the wives of many men must have forbidden them to attend the show!).
There have been several topics of the show this year, including "Angels in Bloom", "Circus", "Cruel Intentions" and many others. In each segment, the top models presented dazzling new items of the brand's beautiful underwear, which certainly appealed so much to each woman.
The guests were entertained by Rihanna, Bruno Mars, and – drums! – Justin Bieber.
The culmination of the show was the defile of Alessandra Ambrosio. The fashion model introduced the Fantasy Bra, made of diamonds, sapphires, rubies and amethysts worth two and a half million dollars. However, no less impressive was the appearance of Cameron Russell, whose outfit was estimated by Swarovski … as nearly five million dollars. And that is without taking into account the ring with a diamond weighing 16 carats.