The summer beach season is just around the corner, which means it is time to think seriously about how to choose swimwear for the summer 2012.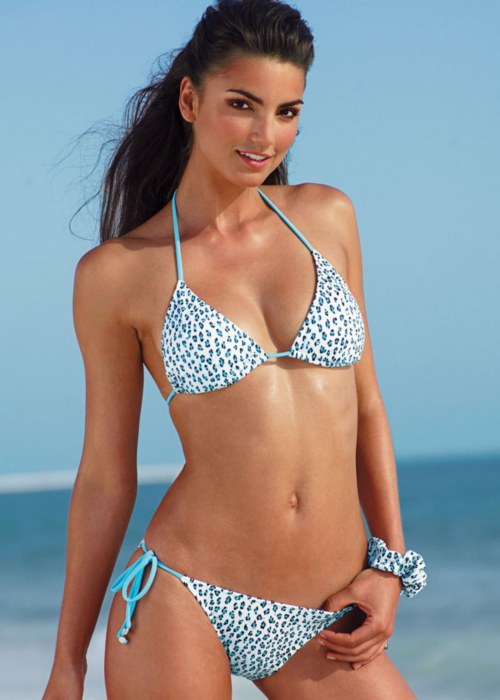 And while the fashion designers continue to present muted in color and dull shades of dark blue, dark brown and black colors at fashion weeks of the Fall-Winter 2012-2013 season, it is time to enjoy the trends for Spring-Summer 2012, marked by their bright colors and the diverse color scheme of prints.
Fashionable swimwear for the Spring-Summer 2012 is selected taking into account all the key trends of the season, which were defined several months ago due to the efforts of numerous representatives of the international catwalk. This summer, you will be able to select both monochrome swimsuits and swimsuits with colorful prints, and to try retro bikini or original swimsuits with cutouts.
Swimwear with prints
Undoubtedly, prints are the main trend for Spring-Summer 2012, and the creators of fashion swimwear could not fail to use this tendency. There is a variety of models with amazing prints: swimsuits for the summer season 2012 are decorated with floral patterns, ethnic and geometric prints, all kinds of stripes, zigzags, and even patterns of leopard spots.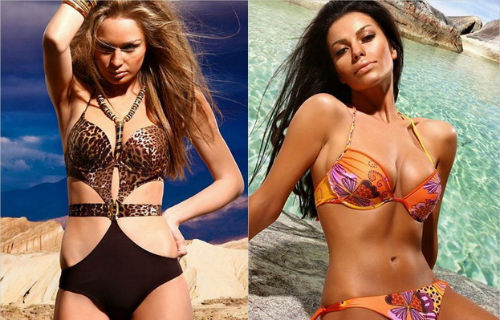 Asymmetric swimwear
Asymmetric one-shoulder swimsuits are no less popular in the new summer season than the well-known asymmetric dresses. Such models appear in exclusive designer collections and in the collections of more democratic fashion-retailers.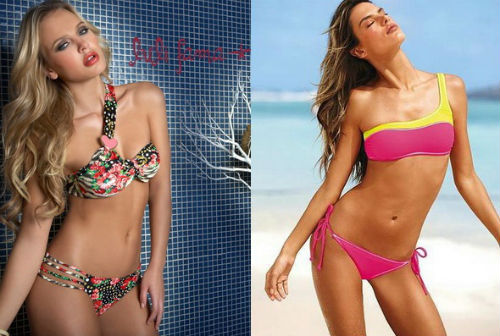 Cutouts
Swimwear with cutouts appeared for the first time a few seasons ago and has been popular ever since. It can be explained taking into account the fact that original cutouts make such swimwear non-trivial and stylish. Of course, these trend swimsuit models will fit the flawless women, who are in good shape. One should not forget that these frank cutouts are a rather risky thing.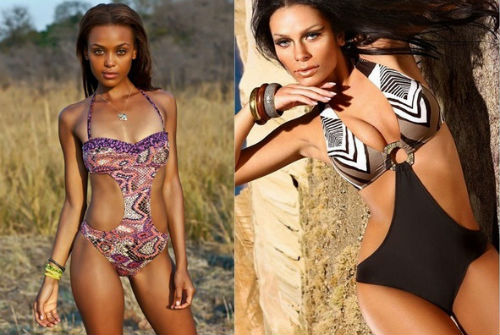 Sequins
Lovers of everything brilliant will especially enjoy the new trend of spring-summer 2012 swimwear, which made sequins popular. Fashionable swimsuits for 2012 are decorated with colorful paillettes, tiny crystals and embroidery with shiny beads.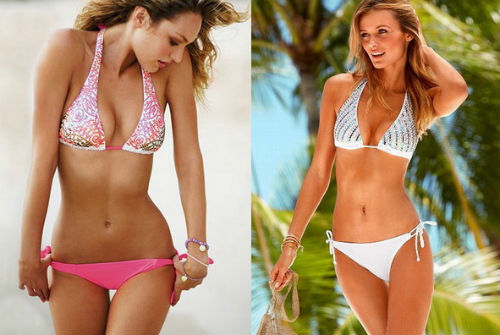 Monochrome swimwear
In contrast to the phenomenal popularity of prints on the international catwalk in the spring-summer 2012 season, another current trend was inevitably represented in the models of clothes. This trend brought the popularity to monochrome clothes of delicate pastel shades. The fashion trend is also characteristic of the category of beachwear: solid swimwear and bikinis of soft pastel shades, as well as models of white and orange colors, will be very popular in the summer season of 2012.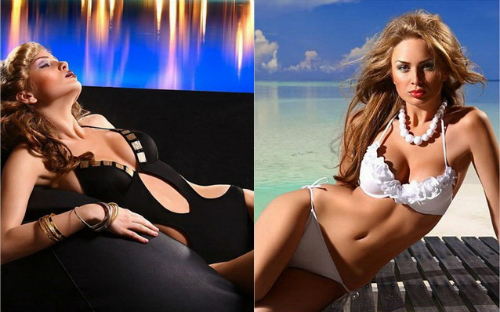 Retro Swimwear
Retro style never seems to fall out of fashion. Dolce & Gabbana and Jason Wu have based entire spring-summer 2012 collections on vintage images. In the season of Summer 2012, the retro-style of swimwear is relevant more than ever: the most trendy models include solid broad-strapped or even strapless swimwear in a vintage style, and a bikini with the closed top and a high waistline of pants.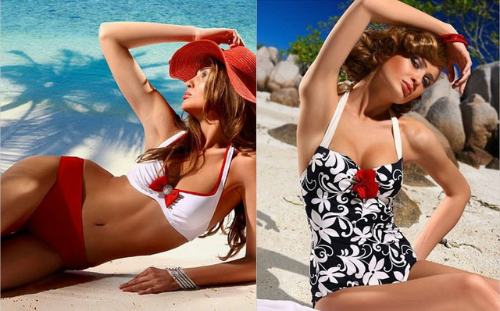 Ruffles on bikini
Decorating with ruffles has become one of the most fashionable trends of the Spring-Summer 2012 season on the international catwalk, and even swimsuits were no exception. Small or large soft ruffles adorn the most fashionable swimsuits of 2012. Of course, this trend is not for every woman: voluminous ruffles make the figure a little plumper, especially if such decorative details are located on the hips.