Unexpected use for cassette tape has been found at Sonic Fabric. As you know, this audio and video recording medium is dying away, creating the challenge of recycling thousands of miles of magnetic tape.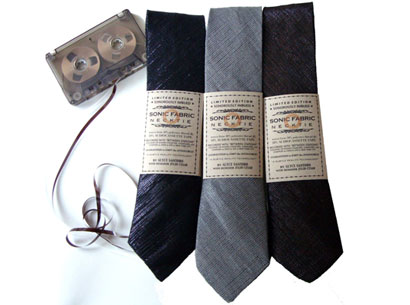 Sonic Fabric developed a technology that enables to use old tapes for making fabric. The result was firm and quite good-looking cloth used for neckties. Julio Cesar is the designer behind the necktie line.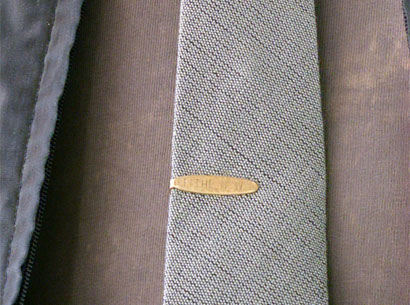 Funny thing is the tape remains recorded after being processed into fabric. So by using your old Walkman, you can actually listen to your necktie, according to Sonic Fabric.
Source of the images: ecouterre.com.