The house of Armani has enlisted the aid of tennis star Rafael Nadal as the face of their new 2011 Spring/Summer clothing line ad campaign. He is wearing nothing besides the Emporio Armani Underwear and Armani Jeans items in the 50-second video that is already out.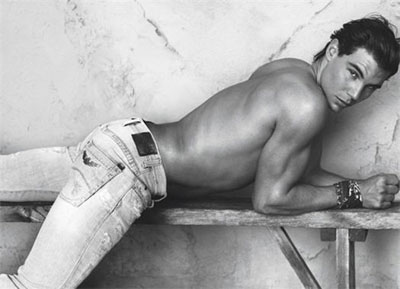 Nadal looks extremely manly as he leans and lounges about clad in briefs and jeans sporting his beautiful torso, and stretches out on a wet floor.
Source of the image: Shoppingblog.