We already wrote about the most popular Prada dress that was lucky enough to appear on the covers of glossy magazines more than once. Now, we give new statistics concerning magazine covers. Prada wins the brand competition for the most photogenic collection of the year. Prada summer clothes have appeared on the covers of 77 issues!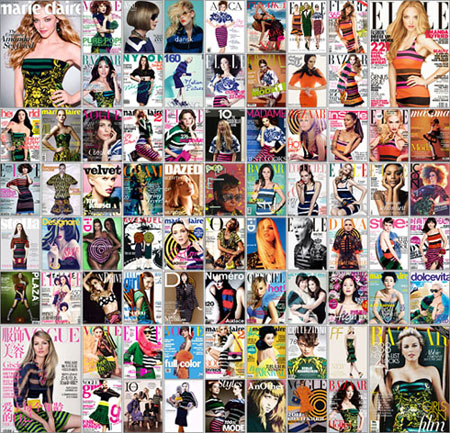 Besides, Prada became a sales leader last year.
Now we can sum up the spring and summer covers, because the season for glossies is coming to an end, and in August we will already see the fall collections on the covers.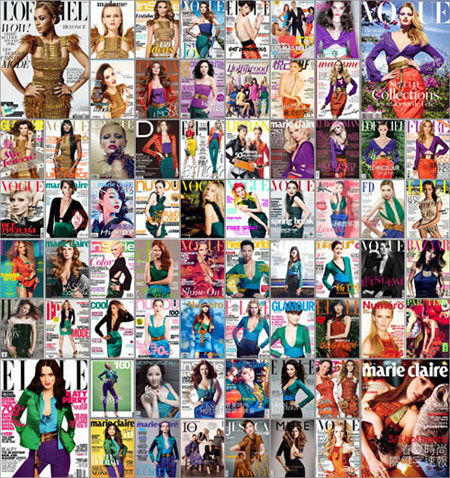 Three brands became the leaders. Most frequently, items from Dolce & Gabbana, Gucci and Prada collections were used on the covers worldwide for photographing models and stars.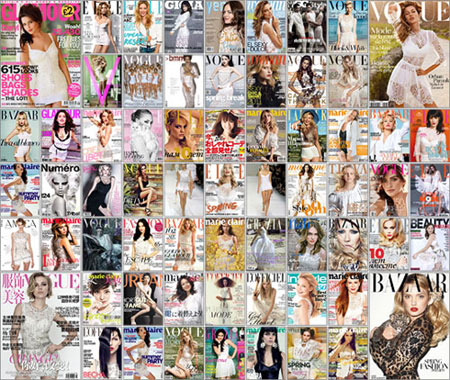 The gold medal in our improvised rating goes to Prada. 77 covers for this summer – it's a record!
Source of the image: Mycharm.