Unlike from its light-lit and flashy advertising of spring and summer, Prada is entering this fall in dark and even ominous colors which nevertheless make the new collection look extremely appealing.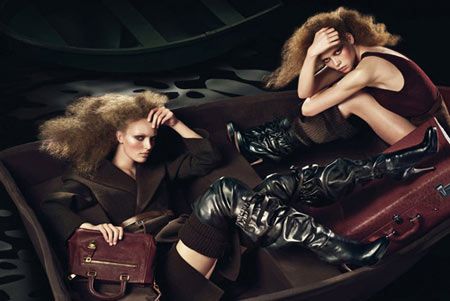 As for the upcoming Prada Fall/Winter Collection of 2009-2010 photographer Steven Meisel's immaculate shots feature an amazing line of clothes, shoes and high-heeled boots, bags and clutches, and glasses, that are presented by models Julia Hafstrom, Ymre Stiekema, Kendra Spears, Katlin Aas and Anna de Rijk.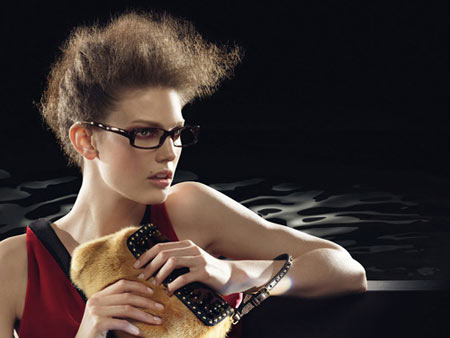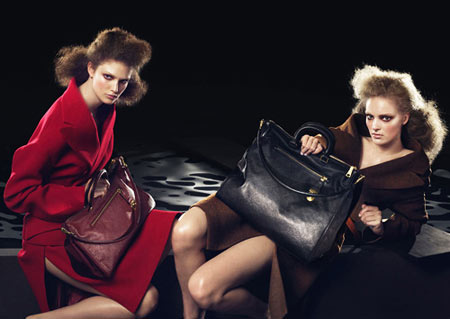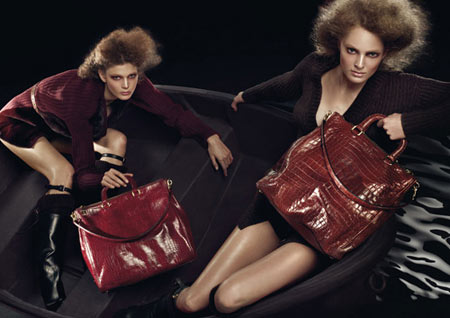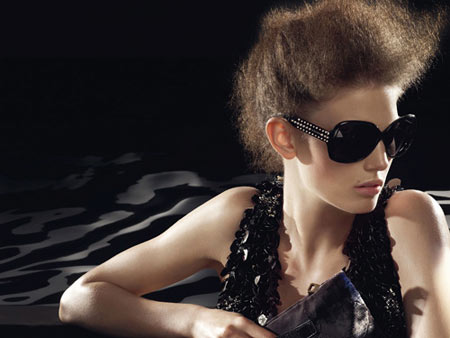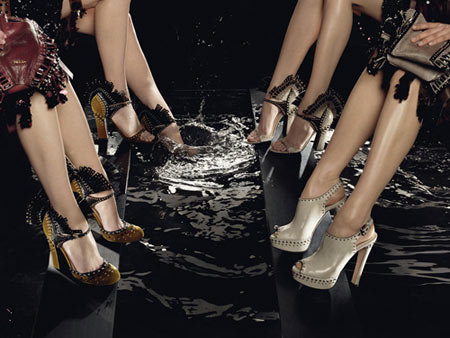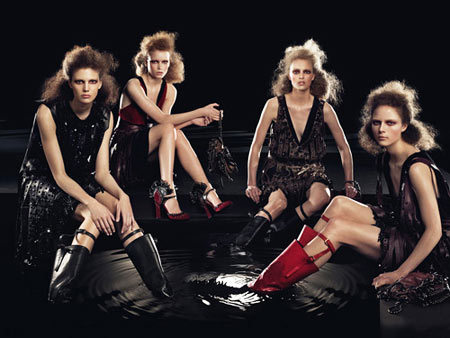 Source of the images: fashionising.com.