Your child is an extension of yourself, and you want them to feel happy, stylish and comfortable in their clothes. Here are the best ways to dress for children.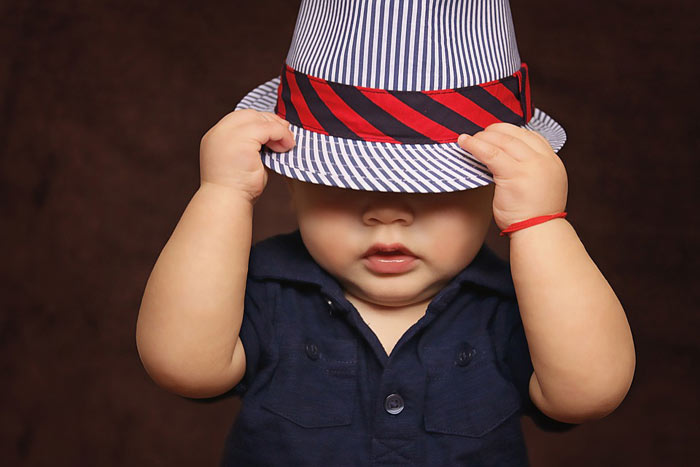 It used to be that adults worried about fashion while kids only cared about playtime. Today, kids have found their place in the fashion world as well.
Blame it on social media or TV, but kids want to feel confident in the way they look. As long as you're sticking to age-appropriate attire, it's great for kids to learn how to be confident from a young age.
Of course, finding age-appropriate fashion trends can be harder than you might expect. If you need some new ways to dress for children, try these trends.
Tips for Fashion-Forward Dress for Children
Want to help your baby or child look like a fashion maven? Check out these great tips.
Embrace Fall with Stylish Scarves
With fall settling in, scarves are a massive trend this year. The key is figuring out the perfect scarves that complement your child's outfits. If you want a safe bet, plaid scarves are all over the fashion world this season.
As an added bonus, scarves will help your kids stay warm as the air gets chilly. With that in mind, make sure you don't dress them in scarves if it's not cool enough for them. That could cause your kids to get overheated or to take off their stylish scarf.
Play with Plaid
Plaid is having a serious moment in fashion for adults as well as kids. Beyond scarves, plaid shirts are a major fashion trend this year.
For a great look, pair a plaid shirt with jeans and some great boots. Depending on how you accessorize, you can play up or play down the rustic angle.
Gotta Love Leggings and Tights
For girls in particular, yoga-inspired leggings and tights are an essential part of your fall fashion. She can wear them under a long sweater or use them to add a touch more modesty to a dress.
Classic black leggings always look great, but some kids enjoy bright or patterned leggings as well. Both are on trend, so feel free to experiment.
Hop Onto the Short Boots Trend
Trends in kids' fashion tend to mirror those in adult fashion, and short boots are no exception. While they offer a classic sophistication for adults, they can look adorable on kids.
For the most part, kids enjoy the same styles of boots as adults but without heels. Depending on the occasion, you can give your kids a stylish boot or a wool-lined, cozier option.
Denim is Always a Winner
We're not sure there's ever been a time when denim was out of style, but it's all over the casual fashion world today.
For kids, jean leggings and skinny jeans are popular this season. There's also a huge trend toward jeans in various colors, like white, sage green, and burgundy red.
Aim for Slim Fit Shoes
As great as short boots are, they're not appropriate for every situation. When it comes to more athletic, play-friendly footwear, go for a slim fit style.
We're not talking about shoes that barely fit. We're talking about sleek options with minimal bulk. For instance, Converses and shoes in similar styles look great on babies and kids of all ages.
Stick with Gentle Fabrics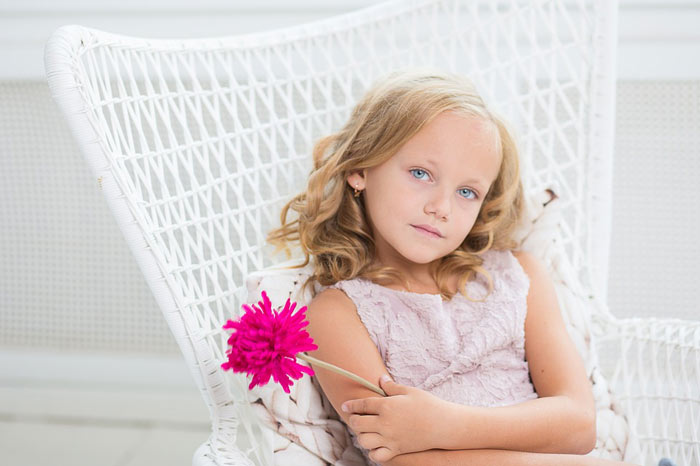 When adults want to look fashionable and put-together, we tend to go for structure in our clothing. The problem is that this structure doesn't fit kids' lifestyles as well, nor does it tend to work with their sensitive skin.
As you shop for clothes for your kids, aim for fabrics that will be gentle on their skin. Cotton, wool, linen, and certain types of polyester can be great choices.
Every child's skin is unique as well. Keep an eye out for any items that make your child uncomfortable or that cause him or her to break out. Try avoiding that fabric to see if it fixes the problem. If it's happening more often, your kids' laundry detergents might be the issue instead.
Venture Outside Their Age Bracket in Certain Occasions Only
For the most part, being age-appropriate is a key part of helping your kids look great. There are exceptions, though.
In particular, formal occasions offer a great chance to dress up your kids in more sophisticated attire. Is there anything more adorable than a baby in a tuxedo?
Invest In a Great Winter Coat
A beautiful winter coat is a staple for any child's wardrobe in these cooler months. The days of puffy coats are over, though.
Instead, aim for something more modern like a pea coat or a trench coat. Stick to neutral colors like white, black, or tan. Some muted colors work well also, like a dusty rose, but avoid bright colors. You want to aim for a color that complements as many outfits as possible.
The fit is important as well. You want the coat to be large enough that your child can wear a sweater beneath it. At the same time, you don't want it to be so bulky that it drowns them. Slimmer fits are in style, so find a happy medium.
Don't Go Overboard with Prints
Kids' fashion used to entail finding as many bright colors and eye-catching patterns as you could cram into one outfit. Today, the style is the opposite.
While prints can look great for kids, it's best to stick with one print per outfit, paired with complementary solids. If you do use multiple prints, be careful that they don't clash.
Stay Out of a Rut
For kids and adults alike, one of the biggest enemies of a fashionable wardrobe is getting into a rut. Experiment with new styles in kids' fashion by trying subscription boxes and styling services.
Fashion for the Whole Family
As adults, we know the power of feeling confident in the way we look. Why shouldn't your kids enjoy the same benefits? Having fun with your child's fashion and finding new ways to dress for children can help your kids find their style and their confidence.
For more great tips on how to look your best this fall, check out our fashion blog.