Fashion trends have given birth to new designs and for every idea you have, you will find something that would suit you. There has been a meaningful focus on activewear, particularly yoga-inspired clothing.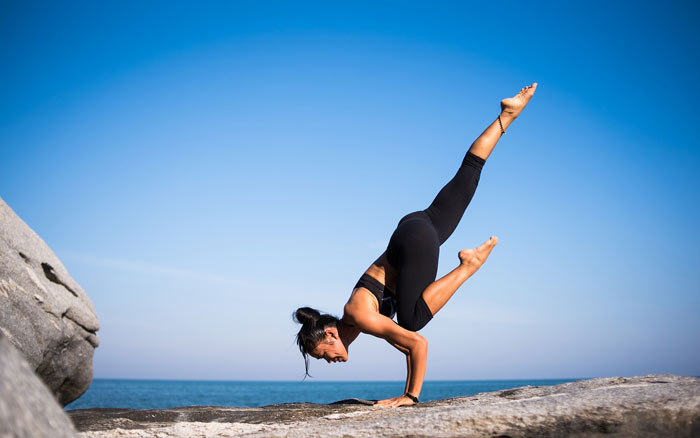 You can find multi-functional outerwear including athleisure accents, muted colors, and dance-inspired details. Many of the apparel you will find in the yoga category offers sassy styles and super hot looks that many people love.
Here are few of the trends you should immerse yourself into that are aimed at satisfying those who love yoga:
Dance-Inspired Activewear
Ballet has received some focus in the yoga fashion world, and many people are embracing it. Designers have come up with a variety of ideas including adding long-sleeved crop tops and plunging necklines as well as sexy open backs. You can also experiment with wrap sweaters and ankle ties.
If you would like to try any of these and more, check out Omandah website as they stock the most versatile yoga-inspired clothing that you can wear in different seasons. Get everything, from sweaters to tops and footwear perfect for the yoga enthusiast.
Matching Solid Colors
You could also match your top and bottom. Solid colors are a thing to think about this year and you could pick solid neutral as well as primary colors including blue, red, black, and green. Different shades of the same color would make the perfect combination as they complement each other. This trend has picked up in the yoga circles and has some of the best-looking designs you could try out this year.
Hip Slit Palazzo Pants
A flattering fit is something you cannot overlook if you want to enjoy the perfect yoga experience. Slit palazzo pants are stunning and will work on any body type. These are gorgeous flowing pants that are usually hybrid boho and palazzo pants. For your yoga photo opp, you could go for the high slits on the sides. These are available in a variety of colors and prints.
Leotard Love
Onesies have also rocked the fashion industry and are still on the trend. They have just evolved into short onesies (leotards) and are taking over the yoga scene. The advantage with leotards is that they are form-flattering and perfectly contour the body. These are great if you want to stay in perfect position as you work out. You only need to get the perfect size and you will more flexible to exercise those yoga moves.
Velour Joggers
Velour has made a comeback and is offering hot options for the yoga enthusiast. Joggers have been on the trend for some time now, and they have helped to bring out a new twist with the velour fabric. This trend is stylish and fun to adopt. You could easily pair the joggers with your best sports pullover or bra to achieve the perfect sporty spice look.
Different trends in fashion have been brought up to address a variety of niches. One of the segments that have benefitted from new fashion trends is yoga. You can now find perfect clothing ideal for yoga performances. From velour joggers to leotard love and dance-inspired activewear, yoga clothing with these trends is designed to give you the perfect look and also feel comfortable to wear.