Birkin have topped their bag sales recently, reaching the price of € 63,800 ($82,600) for a handbag at a Paris auction! Their last record sale was € 61,000 two years ago in Paris.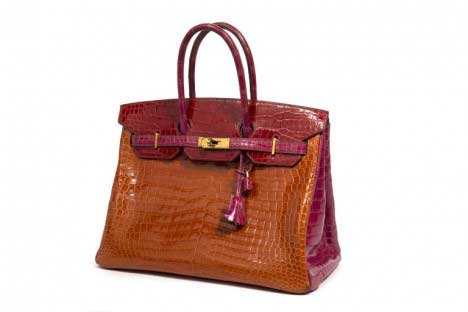 The sale-topping bag is a crocodile skin affair created in 2006 by the luxury accessories company Hermes; it sports a rather striking color combination of pink, orange and red. According to the auction house Artcurial, it went for a higher sum than it had been evaluated. It had been thought to make something about € 50,000 at the most.
The bag, sold on May 21 for the unexpectedly high price, belongs to the line named after Jane Birkin, a French actress-cum-singer, and is one of Hermes's most outstanding goods in the fashion market.