Incredible high heel, gold plays contrasting with impressive black bow. Miu Miu designers launched shoes that every girl will dream to wear. Fashion footwear market is abundant with incredible new makes that someone may even suppose that modern fashion fans are unlikely to be struck with anything.

However Miu Miu new Marie Antoinette-type shoes with big toe open in a 3-centimeter platform and a tiny 13-centimeter heel deserves a careful look.
The golden spangled shoes with black pretentious bow despite this aggressive combination of color and style make this footwear look noble and not cheap.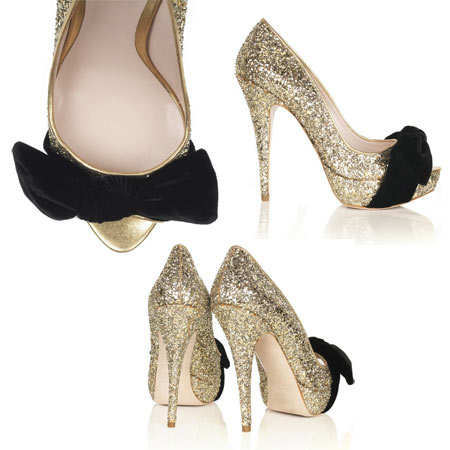 You would not help but agree that these impressive $460-cost shoes will make you an undoubtful queen of every party!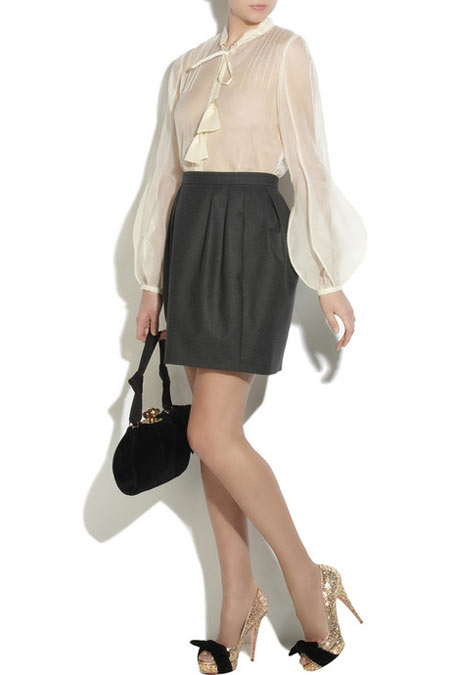 Source of the images: net-a-porter.com.