Back in late June, there were rumors that the 26-year-old Lana Del Rey will become the face of H & M. Finally, they are confirmed, and we can witness the first results of the cooperation between the singer and the Swedish clothing brand.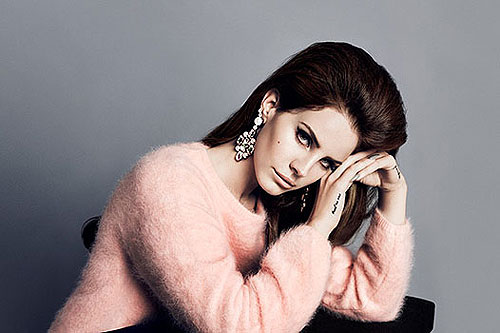 Working as a model is not new for Elizabeth Grant (the singer's real name): as a teenager she was trying to conquer fashion industry. Now for the first time Lana has been entrusted to represent a major brand.
Shooting of the new H & M fall collection was held in New York, but the brand's creative director Donald Schneider says that the idea was probably inspired by the "noir of Los Angeles."
Lana Del Rey will also take part in the shooting of the winter collection advertising campaign. Also in September, the official website of H & M will present a mini-movie in which Lana will perform her song Blue Velvet, and its shorter version will become a television advertisement.
Update: and below you may see the first pictures of the H&M campaign featuring Lana Del Rey: