It took about two years for the collaboration of designer Pierre Hardy and Hermès to put out a new astonishing collection of jewelry. It comprises 14 pieces each coming in a special alligator box. Many of the pieces bear a resemblance to horse's hooves to refer to the history of the fashion house.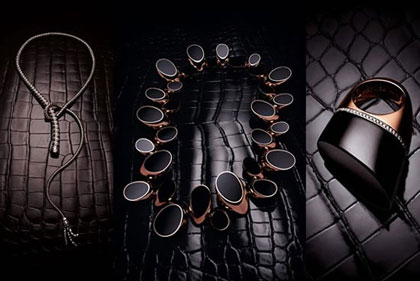 The least expensive item is a pair of jade earrings in gold and black ($23,675), the biggest price is on a diamond necklace that will put you back $880,000.
Source of the image: globalgrind.com.