Jewelry is one of any woman's favorite fashion accessories. Despite its great, wear-resistant qualities which, at times, are very highly estimated, jewelry can quickly deteriorate because of improper care. What is most likely to cause it?
Constant wear
For various reasons we are so attached to our jewelry that we wear it almost all the time, whether it's a chain given by our parents or an engagement ring. The latter is perhaps one of the most "non-removable" items. After the marriage ceremony, many people do not part with it even for a moment.
However, according to experienced jewelers, it harms our health (triggers swelling in the finger, impairs blood flow and so on). Besides, the ring quickly begins to fade and lose its pristine quality, not mentioning the fact you can easily lose it.
Teach yourself to remove your jewelry before sleeping, dishwashing, water treatments and the activities, which require wearing rubber gloves (gardening, pottery, finger painting and so on.).
Bathing with jewelry on
This point is also aimed at those who wear jewelry all the time. After all, they often violate the rule of taking off the jewelry before bathing in the tub, the pool, the sea and so on. First of all, water is a natural, though not immediately noticeable abrasive.
No wonder there is a popular saying: water wears away the stone. Over time, under the influence of water, even the most durable stone's structure can get broken. The same happens with metals, including gold. Salt and chlorinated water are particularly pernicious for jewelry.
Storing jewelry in different places
As jewelry is not recommended to wear all the time, you should determine the place to store it. Leaving the ring and earrings on the nearest shelf, we often forget about them and subsequently lose them.
You surely have a small safe, a casket or a jewelry bag, but it is not very convenient to always search for your favourite items among other things. It is better to choose one memorable place for jewelry in the house and leave it there after work.
Lack of insurance
Jewelry is the object that often draws thieves and robbers. Our homes are more vulnerable in summer, during the holiday season. Even the most reliable system of protection sometimes fails to help. Then it turns out to be very difficult to return the stolen jewels or refund their cost. Therefore, insuring them against loss or theft would be a good option.
Cleaning jewelry in an ultrasonic machine
Due to its convenience, simplicity, and speed, ultrasonic cleaning of jewelry is gaining more and more popularity. However, remember that this procedure is suitable not for all types of jewelry. Pearls, opal, emerald, cameos, corals and other "softer" gems should be kept away from the ultrasound machine.
Prolonged immersion of jewelry in the cleaner
Those who prefer to clean jewelry by themselves and use special cleaning solutions should clearly follow the instructions when dealing with cleaners, including household liquids and substances, such as alcohol, vinegar, citric acid, soda, etc. Prolonged exposure of silver jewelry to the cleaner gives it an ugly shade of black, and gold can become discolored after prolonged exposure to oxidants, just as after wearing it on the body for a long time.
Removing the ring by pressing on the gem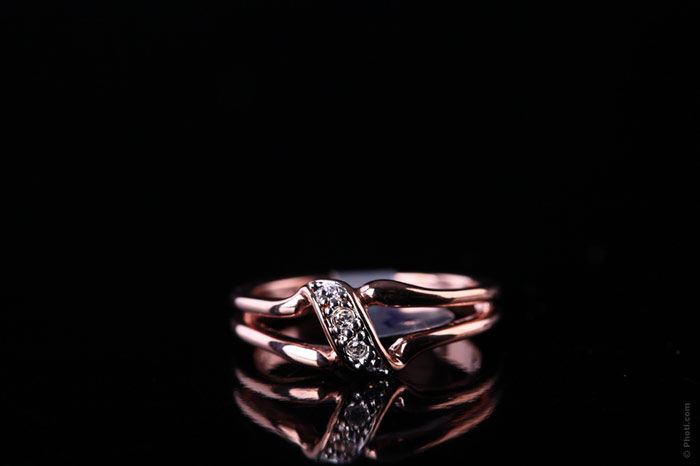 There are both right and wrong ways to take off rings, especially with gems. Often we literally pull them off by pressing or holding the gem at the base of the ring decor with one finger and pushing the underside of the product with another finger. Regular pressure on the gem loosens and weakens it, which could then lead to the loss of the gem. When removing the ring, it is better to hold it by its sides, without touching the delicate base with the gem.
Wearing jewelry without prior inspection
Each time before putting on jewelry with diamonds or other gems, it is advisable to make sure that they are firmly fixed in their place. Try to move them using a nail, a needle or a small pin. If even one little gem succumbs and "feels" looser than the rest of them, wearing such items should be abandoned. You should carry it to a jeweler for repair.
The lack of regular cleaning
It is advisable to arrange monthly cleaning of the diamond jewelry that you wear often. Rings and earrings need to be cleaned more often than necklaces and bracelets. To be confident of the proper state of the items, it is recommended to take them for inspection to the authoritative jeweler at least twice a year.