Leather is an incredibly trendy material this season. It can be used not only to sew stylish dresses, skirts, and jeans. Leather is also used to decorate fluffy cozy sweaters, strict and concise jackets, feminine and sophisticated tops and blouses. To make this rather "tricky" outfit look perfect longer, you need to take care of it. Geniusbeauty.com has collected the most practical tips on how to take care of things with leather inserts.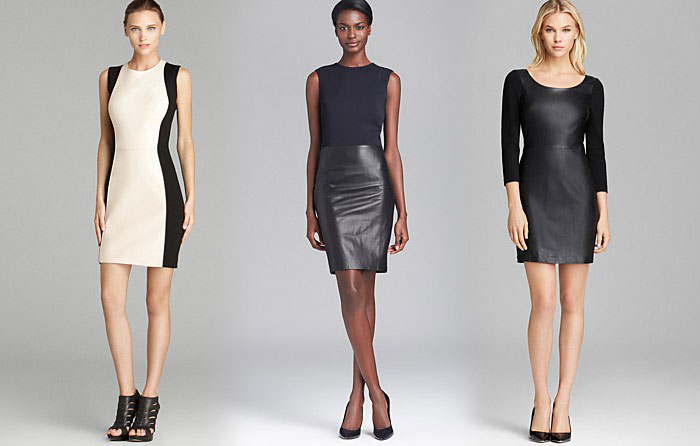 Storing Clothes with Leather Inserts
If leather trimming adorns less than half of the product, you need to store it on a separate hanger. Except for the thing itself, there should be nothing on the hanger. Otherwise the leather inserts will quickly get shabby. For the same reason, the hanger with leather clothes should not be kept in a wardrobe with tightly packed things. Such outfits should hang freely.
Leather skirts and pants should be stored on a hanger with special pegs that prevent the formation of wrinkles and folds on leather.
For the clothes to preserve their bright saturated color, do not hang them in direct sunlight. Do not leave them lying on a chair in a bright room. Dark wardrobe is an ideal place to store such outfits.
If the item wholly or mainly consists of leather, you will not manage without a special cover for the leather not to get dusty. Choose a cover made ​​from natural fabrics (e.g. cotton, linen) to make sure the leather will have free access to fresh air. Every time you wear the leather clothes, you should hang them on a hanger and use the cover. In addition, before packing the item in the cover at the end of the season, it should be treated with a special spray or colored leather impregnation.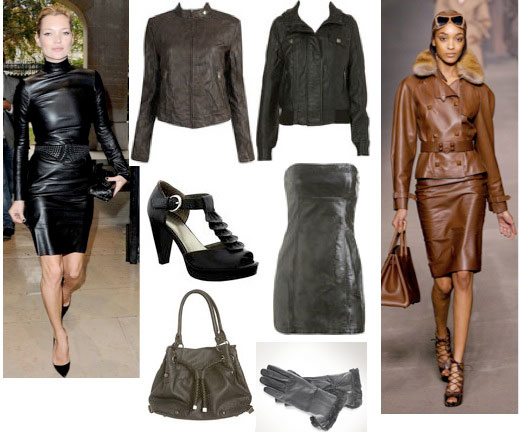 5 Leather Clothes Care Tips
While taking care of the things with leather inserts you need to follow a few rules.
About once a week you should treat leather with a special spray or impregnation, which can be bought in any shoe store. It can be either transparent or colored. The first kind of it returns the leather luster, and the second one will refresh the color of the leather inserts.
If leather inserts on the item are very small and you cannot treat them without hurting the rest of the outfit, you can use plain glycerin. Pour a little glycerin on a cotton pad and gently treat the leather with it.
If you got soaked in the rain in your leather outfit, do not dry the leather thing on a radiator. Hang it on a hanger and let it dry naturally. Sometimes salt stains may remain on the leather surface after drying – they can be removed by wiping the skin with a damp clean cloth.
One can iron leather things or clothes with leather inserts with an unheated iron. Iron the leather from the inside through a clean cotton cloth at the temperature regime, suitable for "silk" or "wool". The rest of the clothing item should be ironed at a mode suitable for a certain type of fabric.
If you do not like a particular smell of leather, it can be easily removed. Apply natural ground coffee on its surface and leave it for a few hours. However, you cannot do it if you have light leather clothes, as they can be painted in dark brown coffee color.
Washing & Cleaning Clothes with Leather Inserts
It is impossible to wash the things with leather inserts at home. They easily lose their shape and outlook.
To bring the leather thing in order, send it to the cleaner's. Leather clothes with minimal decor (e.g., a jacket with leather piping) will be cleaned by hand.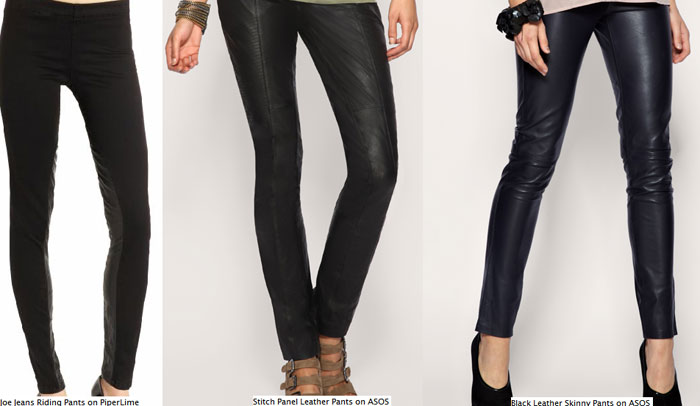 How to Remove Spots & Stains on Leather Clothes?
At home, things with leather inserts can only be cleaned of minor impurities. You can also get rid of a small stain if you follow a few simple rules:
Minor stains (e.g., mud splashes) can be removed with a clean damp cloth.
Grease stains on leather can be easily removed with a plain dish washing liquid. Pour a little soap on the stain, hold it for about 3-5 minutes and wipe it off with a damp clean cloth. By the way, small grease spots tend to fade with time, so sometimes they should not be removed.
If your leather clothes have a lining and it is dirty, it may be washed in cold water. The main thing is not to wet the leather. To do this, you have to turn the clothes inside out, wash the product gently by hand and dry it inside-out.
Wearing Leather Clothes: Tips
When wearing clothes made of leather or having leather inserts you should be careful. This material gets shabby quickly and can lose its shape because of our movements, sitting or bending arms.
Wear a body or a combination under the leather dress.
It is nice if they contribute to shaping your figure because leather clothing tends to gather folds in the most problematic areas of the body.
A leather skirt should not be worn on bare legs. It is necessary to have a flexible skirt cover or tights under it.
Clothes with leather inserts refer to the things not for everyday wear. Let them "rest" from time to time and hang on a hanger in a closet until the things do not restore their original shape.
Regularity is very important when taking care of the things with leather inserts. Only then leather clothes will look new for a long time.