Looking at the images of street hat fashion, we believe this accessory will become the hit of the fall-winter season.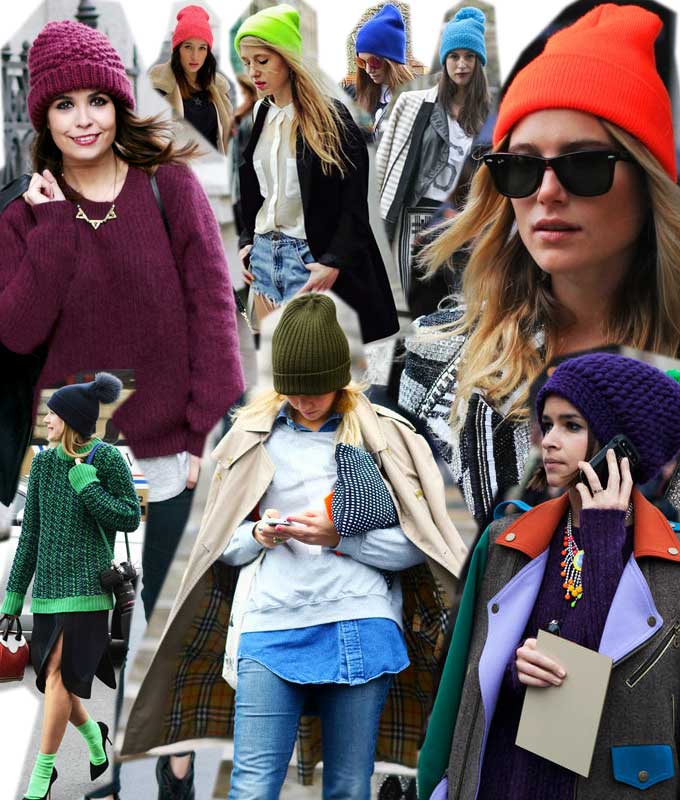 Have a look at what knitted hats modern fashionista choose in 2013-2014! The main fashion hit is a knitted hat with pom-poms, familiar to us since childhood.
Today, ladies boldly combine them with colored leather jackets, coats and down jackets.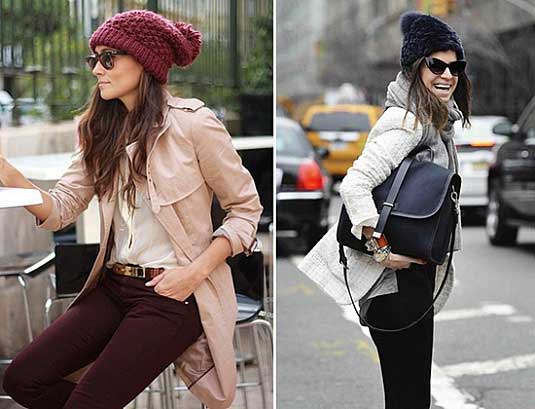 Knitted neon hats look stylish and playful. This item will perfectly fit in any girl's wardrobe!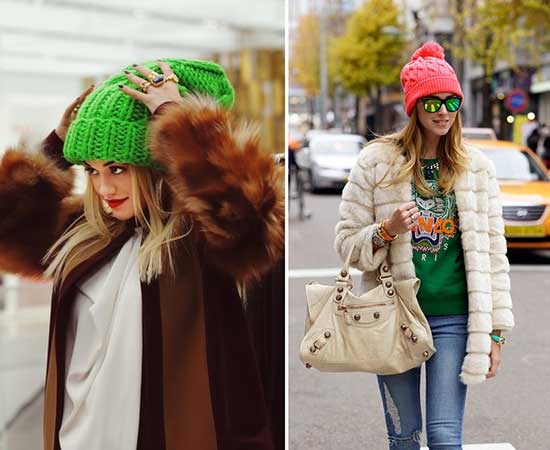 Neutral beige or dark knitted hats are best combined with outer clothing of the same palette.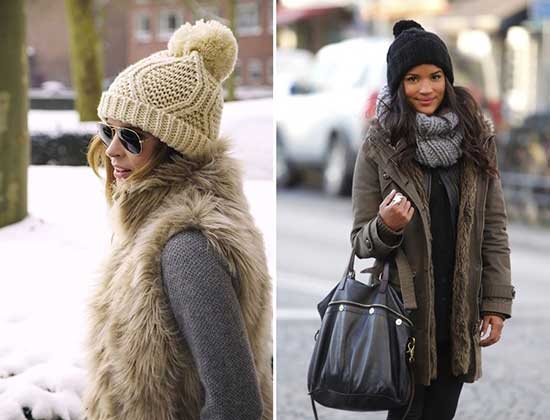 Knitted hats with large woven patterns will give any image a bold and provocative look.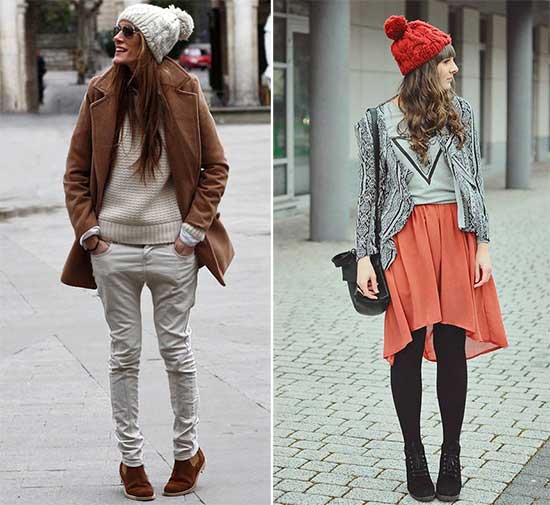 For more stylish street looks with knitted hats, see the photo gallery!