The Brazilian top model has recorded a song to advertise the youth brand.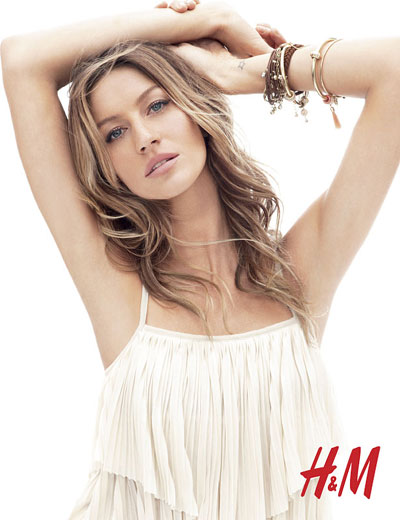 The new cooperation of Gisele Bündchen and the Swedish mass-market brand H&M takes an unexpected turn. Recently, the model has recorded a song for the new TV commercial of the brand, which will soon appear on the brand's official website.
The song by The Kinks called "All Day And All Of The Night" is also available on iTunes, and the money received from its sales will be sent by the H&M brand to the children's UNICEF fund.
Giselle says she is very happy to represent H&M this fall. She likes the new street-style images and will gladly collect money for a good purpose. She hopes everyone will download her song.