After the scandal with losing an advertising contract, Cara Delevingne tries out new areas: it has been reported recently that the model will act in a movie about the "golden youth", the other day she surprised the audience by singing in a quite decent way. The 21-year-old British top model took part in recording the track called Sonnentanz (Sun Don't Shine) by London musician Will Heard. The single has appeared on iTunes this week.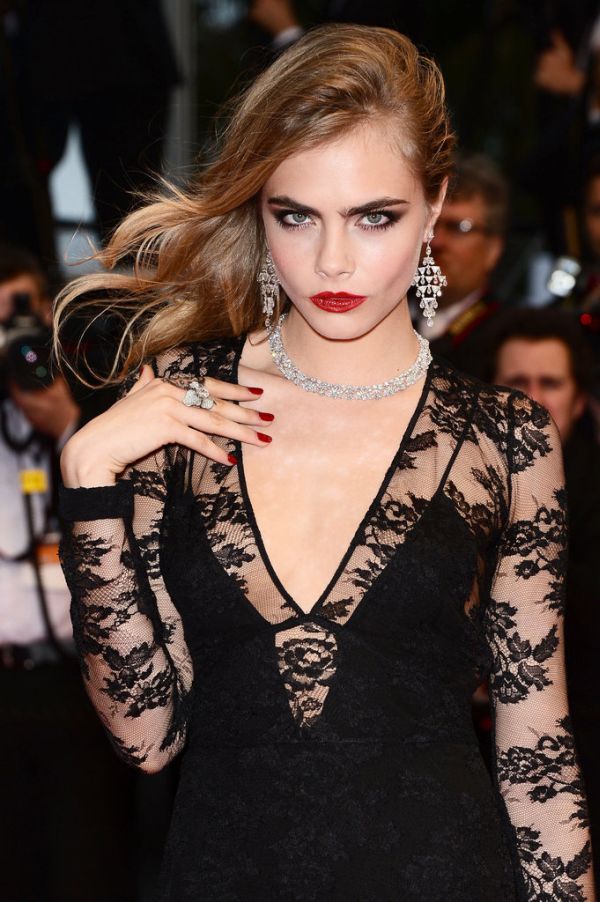 According to Heard, he has known Cara since adolescence and is a big fan of her voice. The musician says that she plays the guitar.
Will is the solo performer of the song, and the model got the role of a backing vocalist. She is said to have done a great job! We suspect this is not going to be Cara's last musical experiment! We can only imagine what she would sound like if she took the time to learn how to sing from professionals while she was younger.
Delevingne is not the only model, who sometimes reaches out for a microphone. Karen Elson sings in the country style, Heidi Klum has tried to sing German folk songs, and Victoria's Secret models performed Christmas songs in the holiday videos.