The new exclusive items from Dolce & Gabbana are 18-carat-gold plated glasses – a pair of common ones plus a pair of sunglasses. This limited edition is designed along the aviator-style lines, with polarized lenses.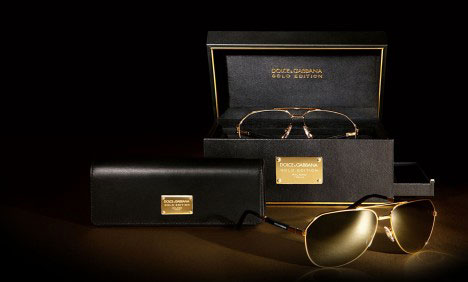 Kept in elegant cases, a black-leather one and a jewelry-decorated luxury item, the eyewear D&G Gold Edition carries a certificate of authenticity. There is the D&G logo on the glasses and a D&G Gold Edition plaque on the boxes. Two drawers for cleaning cloth are fitted in.
The few pairs of the new Gold Edition eyewear line are to be had at Dolce & Gabbana stores for $580 per pair.
Source of the image: Luxuo.com