The owner of New York's shoes stores chain, LoveMyShoes, has announced a competition for the biggest shoe collection, NY Daily News reports. Any New York woman who thinks she owns more pairs of shoes than anybody else is admitted to the contest.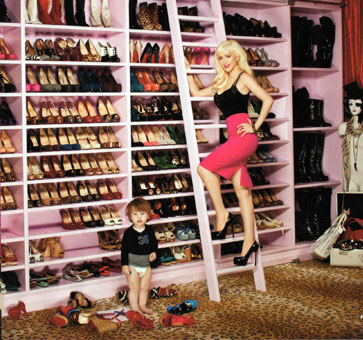 The winner will receive a pair of high heels from new store's collections once a month for a year. The competition will run until January, 10. The chain owner, Robert Yeganeh says that a woman with a true passion for shoes and a good sense of style will win.
New York is home to many celebrity shoe collectors such as Madonna, Gisele Bundchen and Sarah Jessica Parker. However, they haven't publicly announced their interest in the competition yet.
Source of the image: Shoespotlight.com.