Great Chanel could not have imagined a better manager than Karl Lagerfeld. During the 20 years of his work on the collections of her Fashion House, the spirit of Chanel's founder has been transmitted to Lagerfeld himself – it is not incidental that he is called Charlemagne in the fashion world.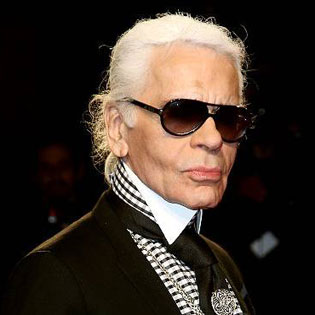 Constantly reproducing the recognizable French classic in his collections, the designer presents it in a new way that is exclusively suitable for the spirit of modernity.
This time, the markers of the Chanel style have once again become the basis of the collection: plaid patterns, tweed, boucle, cool blue, gray and pink, graphic black-and-white, pearls and white collars. These elements are complemented by a wide border around the perimeter of straight jackets and big pockets, tube dresses, oval necklines, sandal shoes with straps, beige items and swimwear – one of the iconic inventions of the early 20th century.
However, a little black jacket has now become even smaller. The author shortened it to the chest, making it wider at the same time. Just like jackets, pullovers, blazers and dresses have also gained rounded sloping shoulders, voluminous sleeves and a textured stitch. Coco Chanel's favorite pearls have also grown in number: the traditional string of white beads has turned into massive necklaces and bracelets of pearl clusters. Hems of straight dresses, skirts and tops are also decorated with white beads, while buttons are replaced by pearls. And a straw hat, one of the characteristic elements accompanying the Chanel image, appeared in a version with wide plastic brims. Chanel finds its place even in a futuristic era.