There is nothing new in the fact that Stella McCartney's cup of tea is sport chic in everyday elegant dresses. Following her vocation, the British designer continues to sharpen her skills in the sport style in each of her new catwalk collections.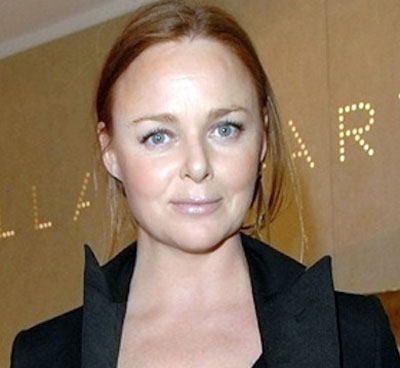 In the season of spring-summer 2012-13, Stella McCartney's outfits resemble sports equipment again: baseball jackets, soft sweaters, slacks, dress shirts with large square pockets and sleeves, and overalls. The finishing is corresponding: zippers, stand-up collars and flowing lines of bright oval applications.
During the fashion show, the collection changed its mood twice. The pronounced sports and military theme suddenly switched to monochrome black-and-white tuxedos and shirts in a combination with straight skirts, which were then replaced by elegant floral dresses. It aroused a storm of enthusiasm among the audience, which invariably accompanies all new projects created by the talented fashion designer.