Handbags in the form of well-known fragrance bottles are not new in the fashion world. But for some reason, there has not yet appeared a purse in the form of the bottle of the most famous fragrance in the world – Chanel #5. This year, Karl Lagerfeld has decided to change the situation.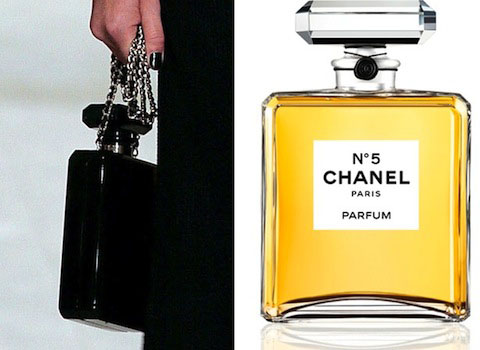 Fashionistas and collectors remember the clutch in honor of the 85th anniversary of the Arpège by Lanvin fragrance, introduced in February this year.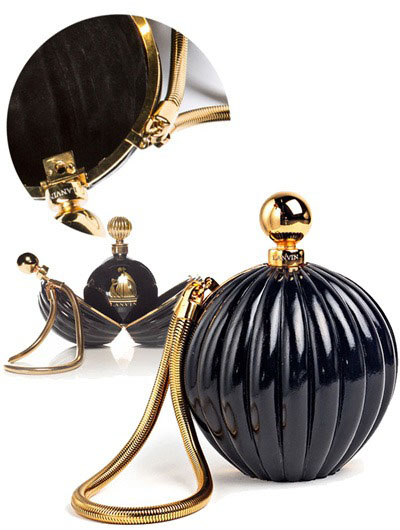 In March 2013, the idea was echoed by the Viktor & Rolf brand, which showed the faceted handbag on the catwalk, resembling the shape of the Flowerbomb bottle.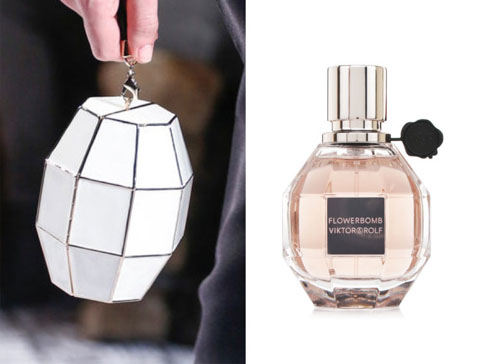 When the showing of the Chanel cruise collection took place in Singapore, the handbag in honor of the Chanel # 5 fragrance has finally been presented. Demonstrating the new item, Karl Lagerfeld said the square shape of the bottle perfectly matched the luxury accessory.