Candice Swanepoel's sweet life does not end away from the Victoria's Secret catwalk. Quite the contrary. Here is where more exciting adventures of the "angel on the sinful earth" start. We could witness one of these adventures due to the Juicy Couture video called California Dreaming. It embodies the most cherished girlish dreams.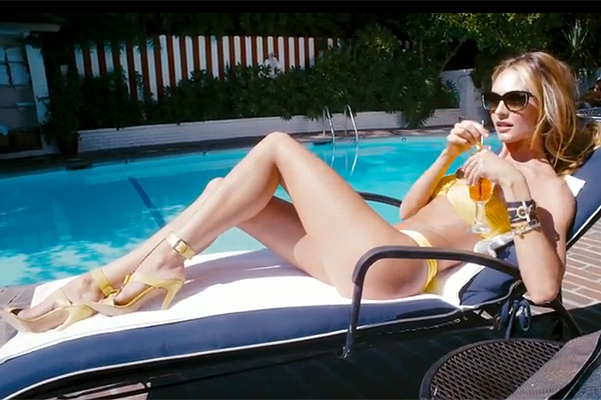 The heroine of the video is dressed in a gold bikini and is having rest on a lounger by the pool. She is on the point of melting in the arms of the Californian Morpheus. In her dreams, the model goes to a party, driving all the men she sees on her way crazy. She is having fun till morning, and the next day she gets into a Cadillac and goes shopping with Terry Richardson himself.
As if by magic, each next shot presents the heroine in a new dress. All of them, of course, are included into the Juicy Couture cocktail collection. Do not fail to experience the pleasure of a journey into the sweet fashion dream!